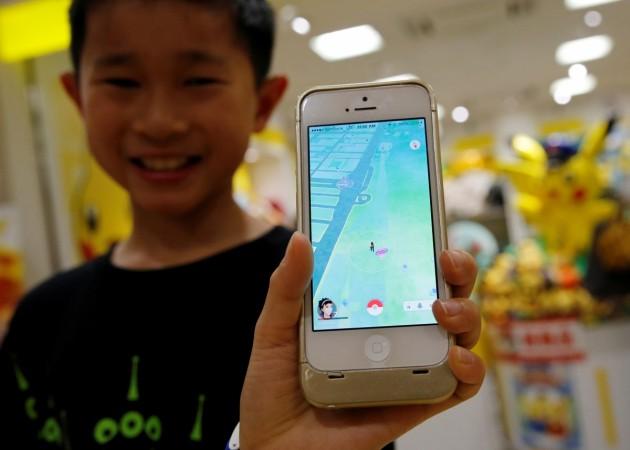 "Pokemon Go," the popular AR video game from Niantic, had to remove its three-step tracking feature in its last update after being infected by a bug. It had promised that it was working on a new tracking feature that would help players using both the iOS and the Android version of the game.
Niantic had earlier revealed that some of the lucky "Pokemon Go" players would be getting this Green Grass tracking feature and they will be able to test it. The new tracking system was a welcome change that players were looking forward to.
Some gaming websites have already posted guides on how to use the Green Grass system. Here is a step-by-step guide to the new tracking system.
Clicking on "Sightings" tab on the right side of the screen will lead to a pop-up featuring green grass and Pokemon. The paw footprint seems to be replaced by green grass.
The Pokemon that are seen on this tab are the ones that are the closest, so players can go to hunt them and try their luck in catching them.
This app is known to refresh every 10 seconds. Pokemon that are within the 200-metre mark are added into the tab.
In the event of a player moving away from the Pokemon or if it despawns then Pokemon disappears from the tab.
Like the last tracker, those that are in the initial three spots are the closest.
Pokemon that are under the Lure Module do not show up.
Players have said that this is not as accurate as the previous version and that they have to estimate the Pokemon location.
Some players near San Francisco have revealed that:
The Pokemon featured in Green Grass System is next to a PokeStop, but it is not yet known how close.
As players click on the Pokemon and later on the "view" button, it will pan out and show the location of the PokeStop.
Easy way to earn Unique Bonus of 100 XP for PokeStop
"Pokemon Go" requires players to be around places where they get Pokemon or near PokeStop or near the Gym. When they are around these places, they have double the chance of earning some extra Pokeballs, Eggs and so on. According to the gaming blog, Gamepur, these environments are also the places where they can earn Unique Bonus for PokeStop.
Players know that every spin gets them 3 to 4 items and 50XP, but there is a way to earn over six items and 100 XP, thanks to this hack.
Players will be able to unlock Unique Bonus at every 10th PokeStop, which will let them earn over six items and 100 XP.
Players need to see to it that they are not spinning a duplicate one and they must spin a chain of unique PokeStops. This requires players to be lucky to find PokeStops that are in a series, which is not easy.
But players are cautioned that there are times when spinning the series of PokeStop may not produce the required results. So if the PokeStop is not dropping over six items, you can try continuing with the new PokeStops.