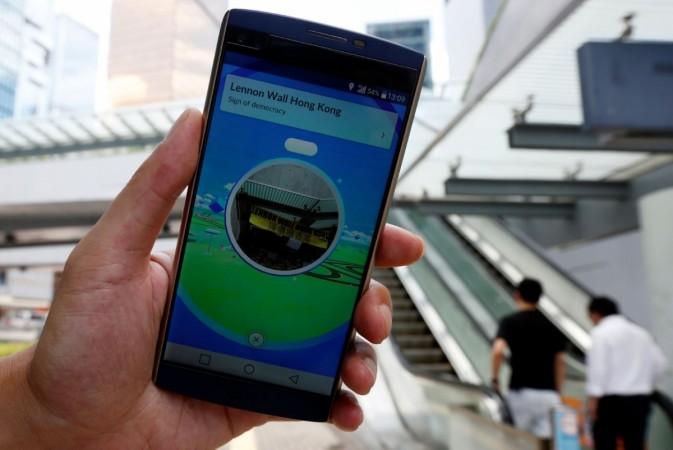 Sensational AR mobile game "Pokemon Go" is already live in 75 countries. But countries like India, Pakistan, Nepal, Bangladesh, Maldives and China are yet to receive the game.
Nevertheless, the game has triggered a rush among players to catch virtual Pokemon in real-world situations by making use of Google Maps and GPS from iOS or Android devices. Here is a guide that will help you find Rare Pokemon using Incense items, as shared by a Reddit user in the forum.
The game allows players to catch Pokemon but they have to head to the location shown in the app or they can deploy Incense potions that attract some of the Rare Pokemon to these location. The power of the Incense will be present for 30 minutes, during which players might be lucky to find some Pokemon that is not yet caught.
Read: 'Pokemon Go' cheats: Here's how to get unlimited Incense for free
To get these Rare Pokemon, players need to deploy them in areas where
No wild Pokemon has spawned
There are no streets
There are no PokeStops
There are no Gyms
The Reddit user noted that based on the tests he conducted, one Incense yielded him the following Pokemon:
Horsea (CP 71)
Nidoran (CP 236)
Electabuzz (CP 834)
Tentacool (CP 220)
Diglett (CP 15)
Graveler (CP 557)
His rate of success when deploying the Incense at areas previously mentioned also yielded him the following Pokemon:
Rhyhorn (CP 47)
Meowth (CP 194)
Gloom (CP 298)
Seel (CP 127)
Slowpoke (CP 80)
Growlithe (CP 17)
Further, at the end of six Incense, the player was rewarded with the following Pokemon, especially if they used Incense in wild areas:
Bulbasaur
Ekans
3 Pikachus
Vulpix
Nidoran
Diglett
Jigglypuff
Meowth
Abra
Growlithes (two)
Graveler
Ponyta
Slowpoke
Horsea
Gastly
Rhyhorn
Staryu
Electabuzz
Omanyte
The player noted that using Incense in city areas would yield Weedle, Pidgey, Rattata and Zubat. He also explained that Incense only spawns Pokemon that are normally found in the area.
Note: Incense are rare to find and players might have to buy them for PokeStop using real money. So players need to use them wisely.
Guide to remove ban on players in "Pokemon Go"
Niantic, the company behind the game, had started banning players who indulged in cheating by geo spamming and making use of certain third-party apps.
But the company has made sure that if players are banned due to an error or by mistake, they can request the removal of the ban. Players can head to the website and head to the "Submit a request" icon on the right side of the site.
Players need to fill in their email address and then add the reason for wishing the ban to be lifted. They have to then give their Nickname (player name) and they can attach document or photos relating to the issue.
Niantic made it clear earlier that players who indulge in cheating will be banned. "Your account will be permanently terminated for violations of the 'Pokemon Go' Terms of Service. This includes, but is not limited to: falsifying your location, using emulators, modified or unofficial software and/or accessing 'Pokemon Go' clients or backends in an unauthorised manner including through the use of third-party software," it noted.