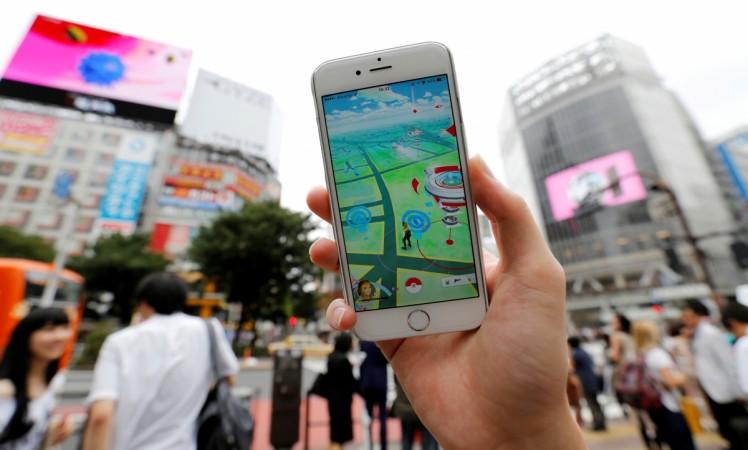 "Pokemon Go," the AR mobile game from Niantic that triggered frenzy in around 37 countries, added one more country -- Hong Kong -- to its list of availability. The game released in Hong Kong on July 25. Hong Kong is the second Asian country to receive this sensational GPS-powered game.
Before the game's release, Hong Kong was under the geo block, which meant players using APK files were not able to get any Pokemon, PokeStops and Gyms.
Another pressing question among Pokemon fans is about the possibility of "Pokemon Go" releasing in China.
Chinese fans are now curious to know if mainland Chinese too would be the next to to hunt, catch and train Pokemon, following it release in Hong Kong.
But comments from Niantic CEO and information available on Reddit paint a grim picture of a possible China release.
Related: 'Pokemon Go' release date: India, Taiwan, Thailand launch imminent? List of Asian countries using APK file
Previously, John Hanke, CEO of "Pokemon Go" developer Niantic, was asked if the game would roll out in China. He revealed that though it's technically possible, there are some hurdles that the company might overcome in China.
"...In China, however, it is technically possible, but difficult to introduce due to the many hurdles, or should I say regulations we'd have to clear to get it to users," Forbes reported.
This difficulty is compounded by the fact that some fans are scared to play the game following a conspiracy theory that surfaced on the Chinese microblogging site Weibo. Some Weibo users even wanted to boycott "Pokemon Go."
According to the conspiracy theory, the game is a Trojan for the U.S. and Japan to explore China's secret bases. It went on to detail that since Nintendo is partly Japanese and the game makes use of Google Maps, which is a U.S. company, both these companies might collect intel on the secret military bases in China. The theory also added that the information will be collected based on the locations where Chinese players are not allowed to enter. Further, it is also believed that Nintendo places all the Rare Pokemon in locations where people normally avoid.
Lu Kang, Chinese Foreign Ministry spokesman, had noted that he was unaware of reports suggesting the game posed a security risk and he apparently did not have time to play the game, Reuters reported.
Previously, Reddit threads tracking the game's release in Asia had suggested that mainland China is one of the countries (others being Iran, Korea, Myanmar, Sudan and Cuba) that may not receive the game. No reasons were provided as to why these countries might not receive the game.
However, there is also some good news to players in Liaoning and Xinjiang provinces of China, as Redditors have reported that the geo block in these territories has been lifted. This might allow players to play the game with the artificial version (APK file).
Pokemon Go in Macau?
Following the game's Hong Kong release, Pokemon fans in Macau wanted to know if the game was available there. Some players were hoping that Macau might share its servers with Hong Kong and thus allow players to play it.
But this is not the case, as Redditor Imheretofocus found it out. He even noted that the game map is still showing up empty.