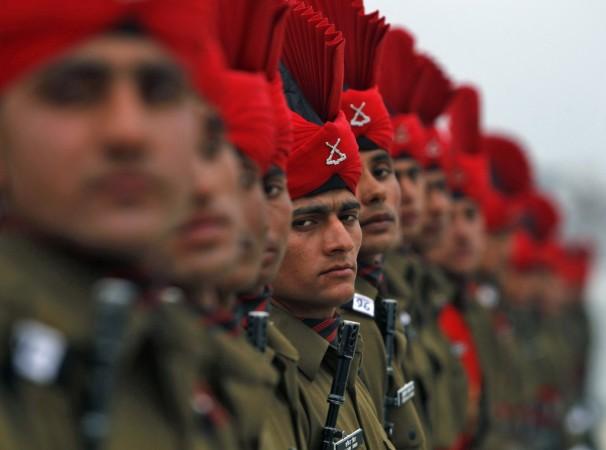 Since July last year, Naik Subedar Patan Kumar Poddar has been leaking out confidential military information to a Pakistani woman spy, alleged to be a terror outfit's member. For this he has reportedly received over ₹10 Lakh so far.
"We have specific information that the Pakistani woman has transferred over 10 lakh to Poddar's account," a senior official preferring to remain unnamed told The New Indian Express.
Poddar confessed to Army officers and the Central Crime Station (CCS) that the spy Anushka Agarwal gave him around ₹ 10,000 to ₹ 15,000 per month for working for an NGO in Jhansi, which she claimed to be run by her father—a retired IAF commander.
The money was transacted online to Poddar's SBI account at Mangalbari branch in Malda district of West Bengal. He confessed to sending online forms with his personal and professional details, as instructed by her.
"Last July, she transferred Rs 9,000 into my account..., I did as per Anushka's instructions," he said. The police have reportedly written to the branch manager of Malda's State Bank for his transaction details.
Poddar has confessed to have leaked sensitive information concerning safety and security of the Indian military, including details of the weapon storage units and positions of military units.
"She asked me photos of missile units and storage units and official documents about movement of units. I mailed her the information... I gave her details about 12 units deployed along the Western border," Poddar added.
Along with details of units in Western border, he relayed information about other army units' movement from Secunderabad to Jodhpur, including 96 Field Regiment and 10 Medium Regiment. He provided her with location of 12 more army units and their brigade names.
He even gave away contact numbers of 50 movement control offices (MCOs) across India, locations of artillery regiments, commands, army bases, corps, division headquarters and brigades through email, according to The Times of India.
Apart from revealing information to the spy, Poddar also gave her remote access to his official computer by installing a virus software Trojan.
He would communicate with her through a laptop he bought from the money received from Agarwal.
"I purchased a second-hand laptop from a friend. I used it for internet browsing and chatting with Anushka. Later, I handed over the laptop to my friend Pradeep Kumar," he said.
His laptop and the official computer have been seized along with three cellphones, 10 SIM cards, three data cards, a pen drive and a card reader.
According to Poddar, Agarwal used to send her nude pictures and videos to him, however, the woman in those videos and photos is reportedly not her. She is untraceable as she reportedly used proxy networks and used fake identity on Facebook.
"Anushka used to communicate with Poddar over the phone through Voice-over-internet protocol (VoIP) applications," a police official said.