Tottenham Hotspur boss Mauricio Pochettino has said he is "very happy" at the North London club but dropped a major hint when asked to respond to the speculations around him managing Real Madrid.
The 46-year-old has been touted as the frontrunner for the high-profile job at Santiago Bernabeu following Frenchman Zinedine Zidane's shock resignation on Thursday, May 31. Notably, the Frenchman had ended his trophy-laden two-and-a-half-years stay at Real, days after winning his third Champions League title with the La Liga giants.
Pochettino insisted he obliged to focus on the upcoming season with the Spurs and revealed he had not got any news from the Spanish side while heaping praise on Zidane's contribution.
"When Real Madrid call you, you have to listen to them. Although in this case, it doesn't depend on me. I have just signed a long contract with Tottenham and I am very happy here," Pochettino was quoted as saying at a book launch in Spain on Friday, June 1 by Daily Express.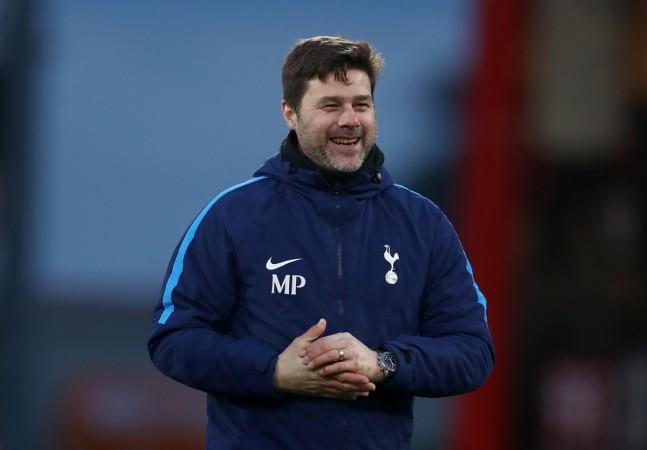 "I am happy at Tottenham because they let me work and we are growing together. Right now I want to focus on planning for next season and keep out of all the things that are being said. There will be lots of rumours, lots of things said, but I have no news from Real Madrid.
"I'm working very comfortably at Tottenham and it's my obligation to focus on that. I do not want, nor can I, comment on Zidane going but what he has done is undoubtedly very big: no one has won three Champions Leagues in a row recently."
Real president Florentino Perez has been a long-time admirer of Pochetinho and is "readying a serious push" to bring the Argentine tactician to the Spanish capital, according to Independent.
However, Pochettino had signed a five-year extension with the Premier League side only last year and his new contract reportedly does not have a specific buyout clause that would see him leave for another club.
The Spurs thus have a chance when Real come calling for their boss as there is no verbal agreement as well with chairman Daniel Levy.
Pochettino's stock has been steadily growing over the last few seasons as the Argentina tactician has been able to find consistent success with the Premier League side. Under him, the Spurs have finished inside the top three in the last three league seasons, including the recently-concluded 2017/18 season.
Pochettino also lead the Spurs to a 3-0 win over Real at Wembley Stadium when the two teams met in the Champions League 2017/18 group stages. The reverse fixture at the Bernabeu was a 1-1 draw.
Meanwhile, the likes of Jurgen Klopp, Liverpool's charismatic boss, former Arsenal manager Arsene Wenger, and Maurizio Sarri are all linked with the high-profile job.