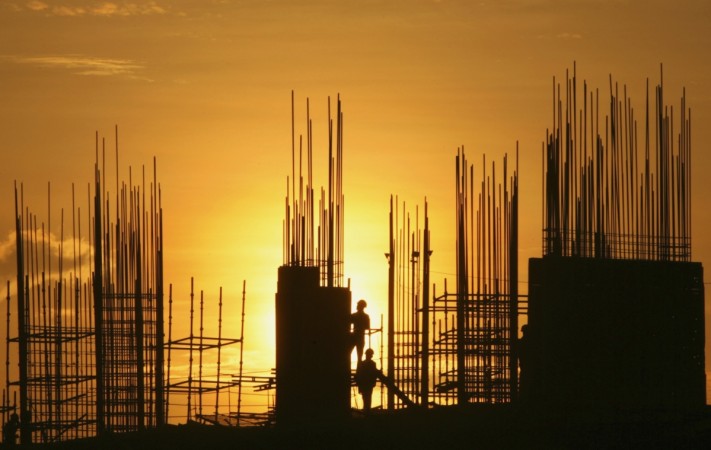 PNB Housing Finance, the home loan subsidiary of state-run lender Punjab National Bank, will be entering the primary market with its Rs 3,000-crore initial public offering (IPO) of equity shares next Tuesday. The public issue will open on October 25 and close on 27, enabling investors to apply for the shares priced between Rs 750-775 per equity share of Rs 10 each.
The home loan company's fresh issue of shares comes at a time when IPOs have hit a six-year high this year, riding on bullish stock market conditions and high investor appetite for equities.
Public sector lender Punjab National Bank (PNB) has 51 percent stake in the company, which will come down to around 35 percent after the public issue.
At the upper end of the price band, the PE ratio is 28.10 times to its FY2016 earnings, higher than the industry PE of 25.98.
For the financial year ended March 31 2016, PNB Housing Finance had reported net profit of Rs 326 crore, up 66 percent from Rs 196 crore in the preceding fiscal, while revenues rose 52 percent to Rs 2,697 crore. Assets under management stood at Rs 27,555 crore as of March 31 2016.
Gross non-performing assets (NPAs) and net NPAs stood at 0.22 percent and 0.14 percent, respectively, at the end of financial year 2015-16.
The company's peers include LIC Housing Finance, Can Fin Homes, Gruh Finance, Dewan Housing Finance, GIC Housing Finance, Repco Home Finance and Indiabulls Housing Finance.
The global coordinators and book running managers are Kotak Mahindra Capital Company Limited, DSP Merrill Lynch Limited, J.P. Morgan India Private Limited and Morgan Stanley India Company Private Limited.
The company is consciously reducing its dependence on northern parts of India by spreading its footprints. "In 2010 when this entire re-engineering process started, 77 per cent of the book was sourced from north. As of now, it stands at 45 per cent," brokerage Dynamic Levels said in a note.
The company also intends to tap the NRI market by opening offices in West Asia.
"PNB Housing Finance also plans to open an overseas branch, most probably in the Middle East, to tap the potential of the NRI segment. The total market size of the NRI segment comprises about 12-13 percent of the overall housing market," Dynamic Levels said.
Issue at a glance

Opening and closing date: October 25, 27

Price band: Rs 750-775 per share

Face value of share: Rs 10

Bid quantity: Minimum 19 shares and multiples of 19 thereafter

Discount to eligible employees: Rs 75 per share

Listing: BSE, NSE