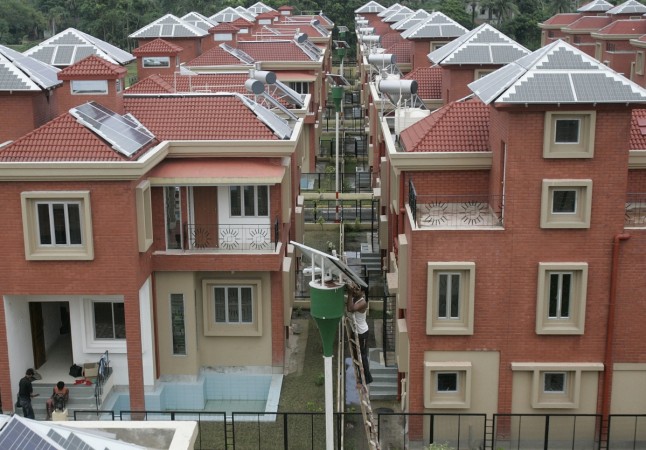 PNB Housing Finance, which is on course with its Rs. 2,500 crore, initial public offering (IPO), is planning to widen its footprint from a predominantly North India-based business to smaller towns and cities.
Currently, the company generates a substantial portion of its revenues from Delhi, Punjab, Haryana, Rajasthan, Uttar Pradesh and Chandigarh, which accounted for about 40 percent of its total loan portfolio as of March 31, 2016, according to its draft prospectus.
The expansion from these states will see the fifth-largest Indian home loan company venture into areas with comparatively lower population. The company had opened new branches in Vishakapatnam, Vijaywada, Hyderabad, Nasik, Surat, Thrissur, Vadodara, Bhiwadi and Faridabad during the financial year 2015-16 and wants to continue with the game plan.
"We want to build our footprint pan-India. At present, we have 48 branches at 28 locations. There are at least 60 more locations that have a population of more than 8-9 million. So, that is our aim to go with," Sanjaya Gupta, MD, PNB Housing Finance, told PTI.
To cash in on the opportunities in the low and middle-income segment, the company launched a scheme called "Unnati" in April this year.
"The beneficiaries of 'Unnati' Loan Scheme will be individuals residing in peripheries of Tier I cities as well as those in living in Tier II and III cities. 'Unnati' home loans can be availed by the salaried and self-employed professionals for a loan amount of up to INR 25 lacs. Customer can take loan up to 90% of the property's market value. These loans are being offered at interest rates starting at 10.50% p.a. It also offers the option of fixed rate for 3, 5 and 10 years that will shield the customer from market fluctuations," the company said in a statement.
PNB Housing Finance also has plans to look at the lucrative non-resident Indian (NRI) population in West Asia (Middle East).
"We will focus on the NRI market. We will work on that. Maybe in the Middle-East, the economies are stable, when we look at opening branches there," he told the agency.
PNB Housing Finance, in which Punjab National Bank holds 51 percent stake, earned net profit of Rs. 326 crore on total income of Rs. 2,697 crore for the financial year 2015-16. The rest of the stake is held by Quality Holding Investments (owned by Carlyle Group).
Kotak Mahindra Capital Company Limited, DSP Merrill Lynch Limited, JM Financial Institutional Securities Limited, J.P. Morgan India Private Limited and Morgan Stanley India Company Private Limited are the global coordinators and book running lead managers to the issue.
PNB Housing Finance expects to complete all the formalities in the next two-three months.
"We have already filed the draft red herring prospectus (DRHP). We are expecting the first-level queries by third week of July or first week of August. We will be quick to respond to the queries of Sebi. My guess is that by the end of August, we should have the IPO card and start roadshows in September-October," Gupta said.
On Monday, Punjab National Bank shares closed at Rs. 130.15 apiece, up 8.23 percent from its previous close, on the Bombay Stock Exchange.