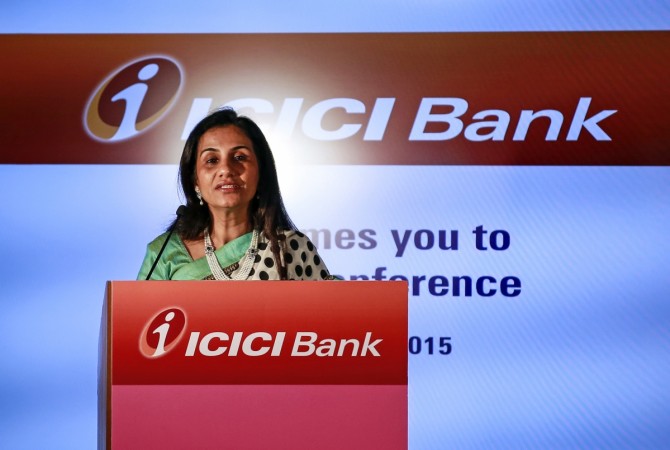 ICICI Bank CEO Chanda Kochhar and Axis Bank CEO Shikha Sharma have been summoned for questioning by the Mumbai wing of the Serious Fraud Investigation Office.
The CEOs are being questioned over the Rs 5,000 crore loan extended to Mehul Choksi's Gitanjali Gems, reported the Economic Times. The summons sent to Kochhar and Sharma reportedly ask the CEOs to appear before the fraud agency or send a representative.
Consortium of 31 banks had given working capital facility to Gitanjali Group. SFIO had earlier summoned PNB, now summons issued to few other banks: Sources

— ANI (@ANI) March 6, 2018
ICICI Bank and Axis Bank are a part of the 31-bank consortium that had extended a working capital of Rs 5,280 crore to Choksi's Gitanjali Gems and ICICI Bank is the lead lender.
It has also been said that the SFIO may also summon all the 31 banks, which are a part of the consortium, for questioning in the case.
Meanwhile, ICICI Bank has said that it has worked with Choksi but has no ties with jewellery designer Nirav Modi, who is Choksi's nephew. The bank had earlier clarified that they "have not issued any Letter of Undertaking (LOU) nor do we have any buyer's credit exposure against LOUs with respect to the Nirav Modi group of companies as well as the Gitanjali group of companies."
"We are working capital lenders to the Gitanjali group of companies along with several other banks in the consortium."
Fraud agencies have been going through all the credits and loans extended to Modi, Choksi and their associate companies since the Rs 12,000-crore Punjab National Bank fraud came to light.
PNB has since been making headlines and two other jewelers Ginni and Nakshatra have also come under the scanner.