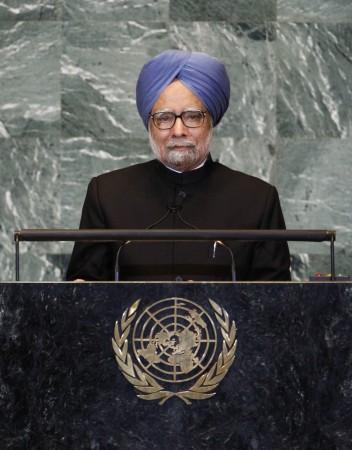 A day after the NDA and other opposition parties observed a nationwide protest against fuel price hike and FDI in multi-brand retail, Prime Minister Manmohan Singh will explain on Friday the government's rationale behind the economic reforms announced last week.
The PM is expected to deliver a televised address to the nation at 8 pm, citing the benefits of liberalising FDI in the retail sector at a time when the economy is witnessing a significant slowdown. Singh will likely reiterate the message that the decision was taken in national interest, as previously stated when the reform measures were announced last Friday.
"I believe that these steps will help strengthen our growth process and generate employment in these difficult times," he had said, while seeking support from "all segments of public opinion."
The reforms included the permitting of 51 percent FDI percent in multi-brand retail, 49 percent in aviation sector, hike in diesel prices and capping the number of LPG cylinders to six per year, prompting a call for a bharat bandh by several political constituents including UPA's allies demanding a rollback of the government's decision.
Soon after the strike was called off on Thursday the government sent a clear message that it will firmly stick by its reforms agenda despite strong protests from opposing parties and Mamata Banerjee's exit from the ruling UPA coalition.
Amongst the economic provisions notified on Thursday, the government prohibited companies to investment in e-commerce in India, hitting foreign retail companies like Walmart and Amazon hard.
In a statement to the Economic Times, CII Director-General Chandrajit Banerjee said, "...the notifications have been issued quite promptly, reflecting the government's strong commitment towards the reforms process. This will put to rest all apprehension on whether there would be any turnaround."
Meanwhile, Trinamool Congress minsters will meet with Prime Minister Singh at 3 pm on Friday to formally withdraw their support, thus reducing the government to a minority and raising fears of instability with the loss of its second-largest ally.
Much to the relief of the government, Samajwadi Party leader Mulayam Singh Yadav commited his support to the Congress-led government with an objective that he said will "keep communal forces at bay," adding that the Third Front will emerge as the winner in the 2014 elections, NDTV reported.