Prime Minister Narendra Modi has announced his new loan scheme to encourage the medium, small and micro enterprises (MSME) sector to avail Rs 1 crore loan in 59 minutes by registering online.
The MSME sector is another backbone of India after agriculture, but it has been suffering for years due to lack of funding. Enterprises had a tough time getting loans from banks. They had to visit their bank branch for weeks, deal with non-cooperative bank staff, cumbersome paperwork, rules and regulations for availing loans to improve their business. Now, PM Modi has decided to put an end to this.
Understand their problems, the PM launched a quick loan disbursal portal on Friday and he described it as 'Diwali gift for the MSME sector. The website offers an automated loan process, which cuts down the turnaround time from 20-25 days to 59 minutes. An enterprise can get approval for loans worth Rs 10 lakh to Rs 1 crore in less than an hour and the amount will be disbursed in a week.
We bring you here 10 easy steps through which you can register on the Govt website get a loan approval for Rs 1 crore loan in 59 minutes. Before you log in to the website, you need to have the following details and documents with you.
1) GST Identification Number,
2) Income tax returns in XML format or your PAN and date of incorporation,
3) Bank statement for last six months in PDF format or your net-banking credentials,
4) Details of director and owners and other basic ownership details.
Are you ready with them? Continue to see the tutorial/guide on how to apply for PM Narendra Modi's new loan scheme:
Step 1: Click on the following website - PSB Loans in 59 Minutes. You are asked to enter your personal details like name, email address and a mobile number on which you will get an OTP to complete the registration process.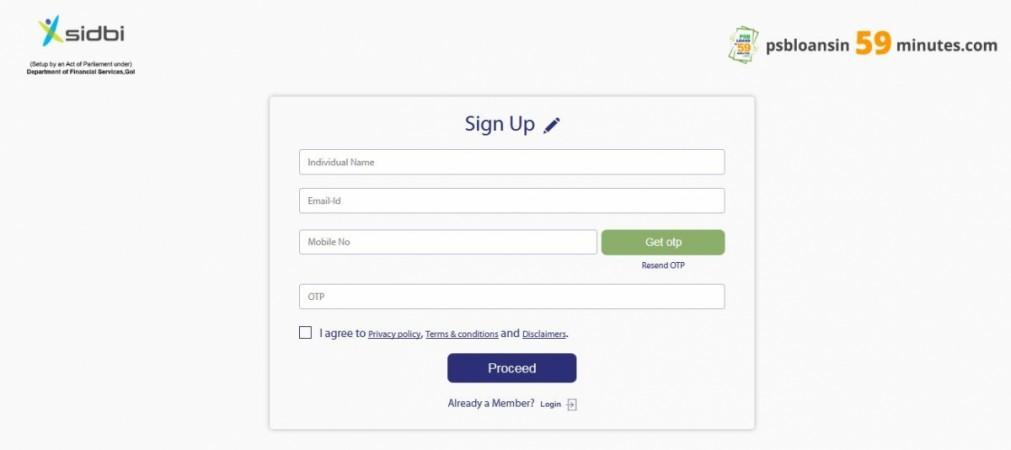 Step 2: On the next page, you are asked to answer simple questions about your GST registration, the filing of your GST and Income Tax returns and loan repayment and default. You need to fill these details and hit on Proceed button.
Step 3: You are supposed to enter GST details like number, username and password in the third page.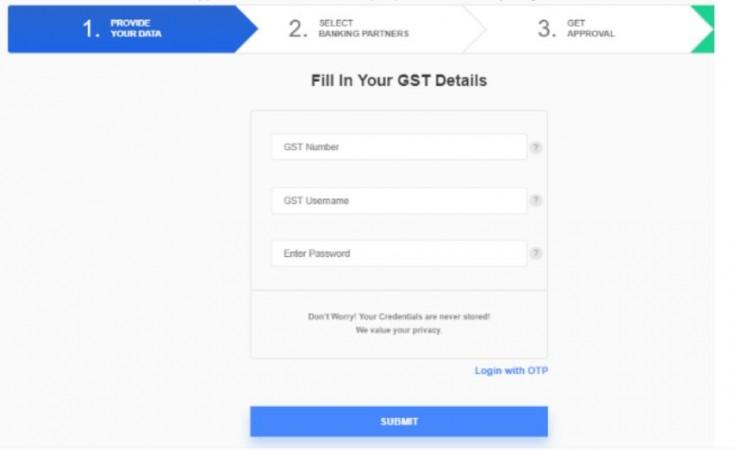 Step 4: You should provide tax information on the fourth page. You need to upload your tax returns in 'XML format' or you can log in with your Income Tax Returns (ITR) credentials — your PAN and date of incorporation.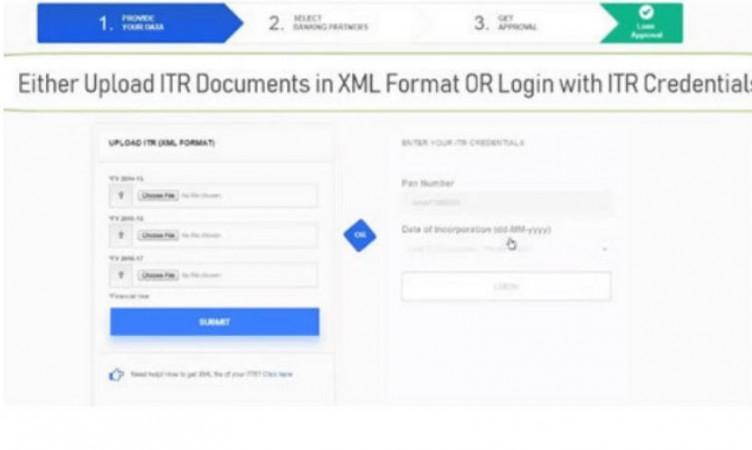 Step 5: The fifth page asks you to provide information about your bank account. You can either upload your bank statements or log in with your net-banking credentials.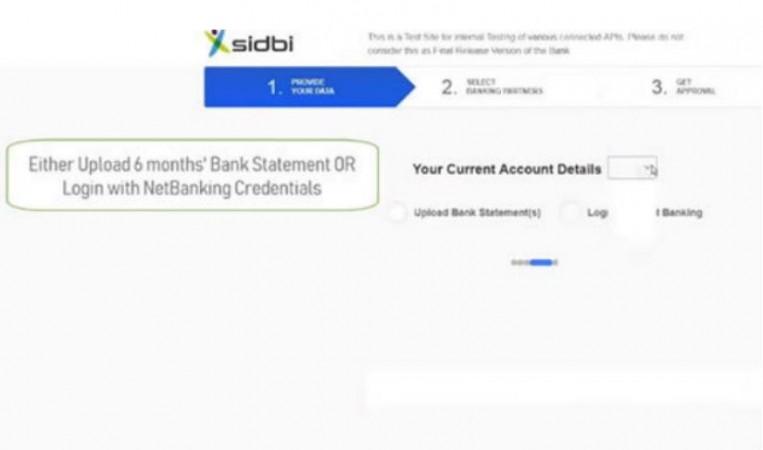 Step 6: You need to fill in your company information such as address, details of properties among some other details.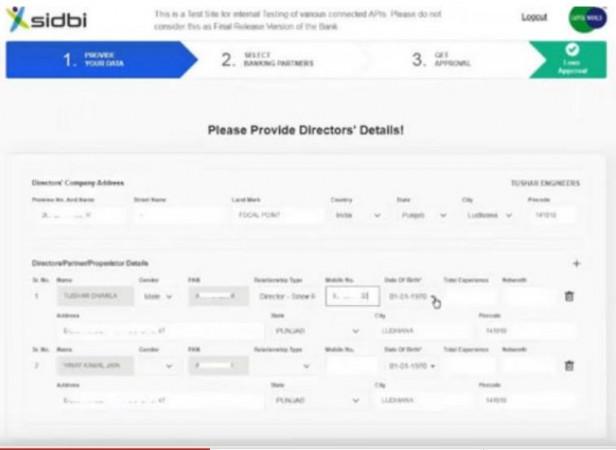 Step 7: You have to provide details of your business, the purpose of the loan, any collateral security and any previous loans.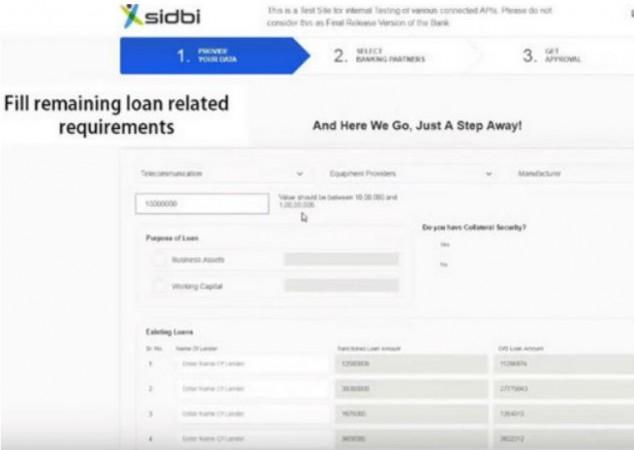 Step 8: Around a dozen Indian banks are linked with this website. You need to select the bank from where you want a loan.
Step 9: This automated loan process also has a fee and you will have to pay a convenience fee of Rs 1,000 + GST.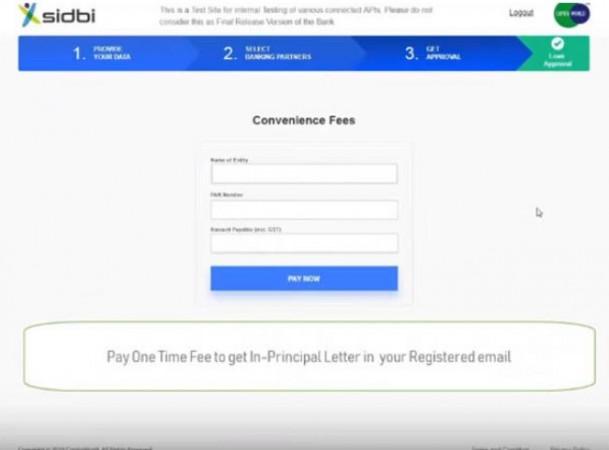 Step 10: You are done with your registration process. Your approval letter is ready to be downloaded. However, it should be said here that this is sanctioning of a loan and not disbursal. The banks, where you want to avail the loan, may ask for further clarification, documents to process it.