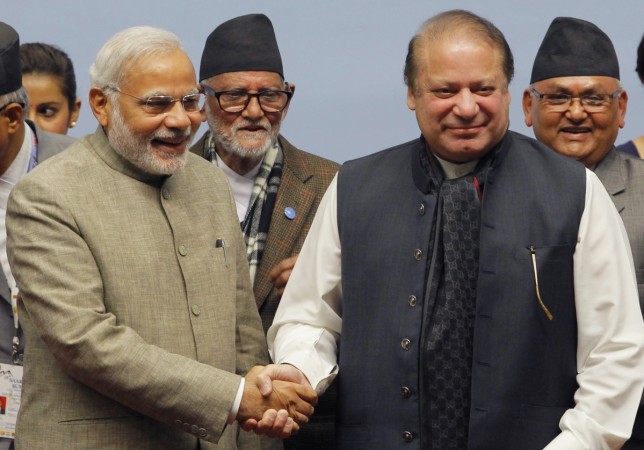 Prime Minister Narendra Modi will visit Pakistan in 2016 to participate in the South Asian Association for Regional Cooperation (SAARC) summit, marking a thaw in the generally cold bilateral ties between the two neighbours.
The decision was announced by External Affairs Minister Sushma Swaraj in Islamabad on the margins of the multilateral "Heart of Asia" conference on Wednesday.
Modi's trip will be India's first prime ministerial visit to Pakistan since 2004, when the then PM Atal Bihari Vajpayee visited the country, also to attend the Saarc summit of that year.
Though Pakistani PM Nawaz Sharif had extended the invitation during the Shanghai Cooperation Organisation (SCO) summit in Russia in July, India did not respond due to tensions between the South Asian neighbours.
However, the announcement of Modi's Pakistani trip comes as the two countries had their third bilateral engagement at the top level in less than 10 days.
On 30 November, PM Modi and Sharif had met in Paris on the sidelines of global climate change conference in a bid to ease tensions between the two countries.
And on Sunday, the two countries had NSA-level talks between India's Ajit Doval and his counterpart Naseer Khan Janjua in Bangkok to discuss the Kashmir issue, terrorism and LoC ceasefire violations.
Sushma Swaraj's Pakistan trip on Tuesday was the first ministerial visit from India to Pakistan since then external affairs minister SM Krishna visited the country in 2012.
Swaraj said that she would also be accompanying Modi during his visit, reported Geo TV.