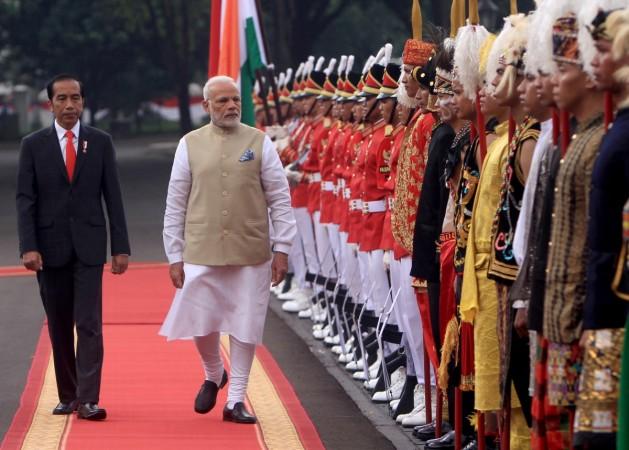 Indian Prime Minister Narendra Modi arrived here from Indonesia on Thursday on the second leg of his three-nation tour of Southeast Asia.
In his brief stopover here, Modi will meet newly elected Malaysian Prime Minister Mahathir Mohamad.
"Malaysia is a strategic partner and a priority country in our Act East Policy," Indian External Affairs Ministry spokesperson Raveesh Kumar tweeted soon after Modi's arrival.
Mahathir, who governed Malaysia for more than two decades, at the age of 92 became the world's oldest elected leader earlier this month.
From here, Modi will leave for Singapore later in the day on the third and last leg of his tour.
The Indian prime minister is on a three-nation tour of the south-east Asian countries. During his visit to Jakarta, he said that India has a robust strategic partnership with the three nations and his visit will act as a boost to the country's Act East policy.
The 'Look East' policy was formulated in 1991. Under Modi government, External Affairs Minister Sushma Swaraj proposed the new outlook for Look East policy calling it 'Act East' policy. The policy, which was originally conceived as an economic initiative, later gained political, strategic and cultural dimensions.
[ Source- IANS]