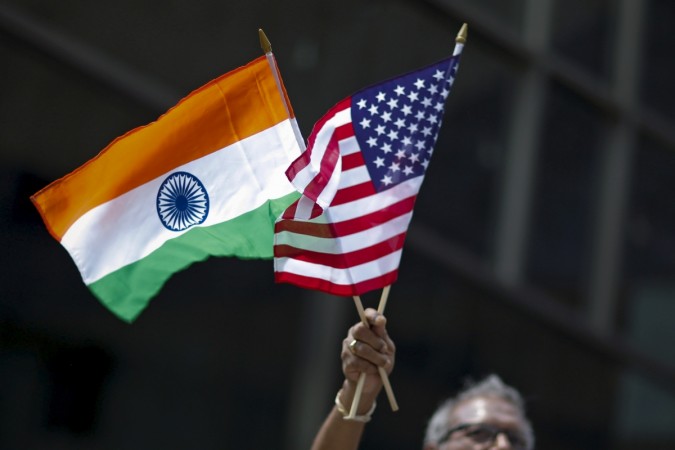 Prime Minister Narendra Modi could be travelling to Washington DC to meet US President Donald Trump in May. They will also be meeting on the sidelines of the G-20 Summit in Hamburg in July.
The Hamburg meeting will be a multilateral one, but the two leaders are reportedly keen to have bilateral talks earlier. The two leaders have spoken twice since Trump took over and discussed defence, security, economics and trade, etc. during the calls.
US defence secretary James Mattis has held talks with Defence Minister Manohar Parrikar, while Secretary of State Rex Tillerson spoke to Sushma Swaraj earlier this week. National Security Advisor Mike Flynn, who resigned recently, had met Indian NSA Ajit Doval when he visited Washington.
"Secretary Mattis and minister Parrikar affirmed their commitment to sustain the momentum on key bilateral defence efforts to include defence technology and trade initiative." In their conversation, Sushma and Tillerson "emphasised that close and strong relations between India and the US were not only in mutual interest but also had regional and global significance. In this context, they agreed to intensify cooperation in various sectors, including defence and security, energy, and economy," an official statement said.
India and the US have also held talks to understand the US' view on cutting H-1B visas for skilled professionals. The US intends to increase the pay bracket of people who would be coming in through the visa. However, there is uncertainty not only in India, but all over the world over the US' domestic political situation.
Recently, foreign secretary S Jaishankar cautioned that the world should not "demonise" Trump, but "analyse" him. The Trump phenomenon, he said, is no passing whim of US electoral politics, but part of a much larger change globally.
India will be hosting delegations from the Republicans and the Democrat political parties in New Delhi, Hyderabad and Bengaluru in February.