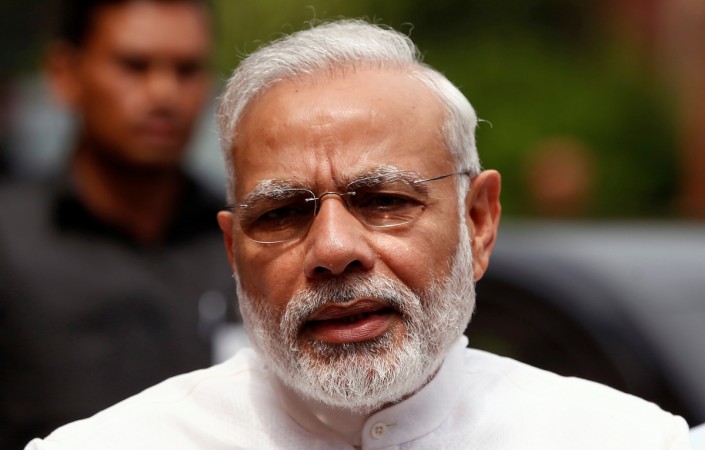 Prime Minister Narendra Modi on Saturday launched a scathing attack on Pakistan saying that India would never forget the Uri terror attack that killed 18 Indian Army soldeirs, and will ensure that Pakistan is isolated globally for exporting terror.
Modi addressed the public for the first time on Saturday ever since terrorists attacked the heavily-guarded Army Brigade Headquarters in Jammu and Kashmir's Baramulla district last Sunday, killing 18 soldiers and injuring 12 others. Four terrorists involved in the attack were shot dead by the security forces.
"A day will come when the people of Pakistan will go against their own government to fight terrorism. India has been successful in isolating you (Pakistan) globally, and we will intensify our efforts to make sure that you are isolated globally," ANI quoted Modi as saying while addressing a public rally in Kozhikode, Kerala.
"The people of Pakistan should ask their leaders that India and Pakistan got freedom in the same year, but India exports software and your (Pakistan) leaders are exporting terrorists," he added.
Modi said that India would never forget the Uri attack and attackers would not go unpunished for their act.
"India has never bowed down in front of terrorism nor will it. Our 18 soldiers sacrificed their lives because of terrorists exported by our neighbouring country. There's anger in the entire country after the Uri attack, and India will never forget this," he said.
The Prime Minister is on a two-day visit to attend the three-day Bharatiya Janata Party (BJP) National Council meet in Kozhikode which kicked off on Friday.
Modi had met the chiefs of Indian Army, Navy and Air Force earlier on Saturday to discuss the situation in Jammu and Kashmir after the Uri attack and India's response to it.
VIDEO: Narendra Modi addresses the public