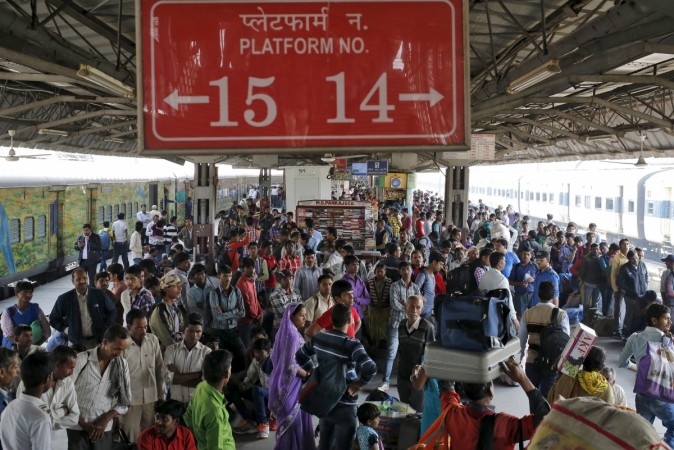 Prime Minister Narendra Modi is apparently "not impressed" with Railways Minister Suresh Prabhu, especially on redevelopment of 400 railway stations, where he wants Prabhu to "substantially raise the level of ambition."
Besides, Modi also expressed his unhappiness for very little "visible progress" with regard to setting up of a Rail University and finding ways and means of augmenting advertisement revenues, according to the Indian Express.
The prime minister's observations came during a presentation by the railway ministry at a NITI Aayog review meeting last week, the daily said.
Prabhu was hand-picked by Modi in November 2014 to head the ministry, days after he quit the Shiv Sena and joined the Bhartiya Janata Party (BJP). He is referred to as the "blue-eyed" boy of Modi's council of ministers.
Modi's observations prompted Railway Board officials to issue instructions to impress upon the "need to take immediate action" to show "perceptible progress" by the next review is scheduled, likely in the first week of July.
"The Prime Minister said station development is an important area and needs to be expedited. He said that a lot of revenue can be generated from station development," Railway Board Chairman A K Mittal told the Indian Express.
Last month, the Indian Railways had set up a separate directorate to beef up revenues from advertisements at railway stations, commercial utilisation of vacant railway land, station buildings, advertisements on trains, sponsorship of uniforms worn by railway officials and commercial farming alongside railway tracks.
The world's fourth-largest rail network earns close to 95 percent of its revenue from tariff and related operated sources.
With fare hike a less-preferred route, non-tariff is being seen as a critical component to augment revenues, given the vast assets the network has across India in the form of stations, platforms, trains, ticket-booking counters and websites.
Indian Railways ferries about 23 million passengers everyday and employs about 1.3 million people.
Modi has been speaking about the BJP-led NDA government's achievements since last week. Even during his visit to Qatar, he had referred to it while address non-residents Indians working in the Islamic country.