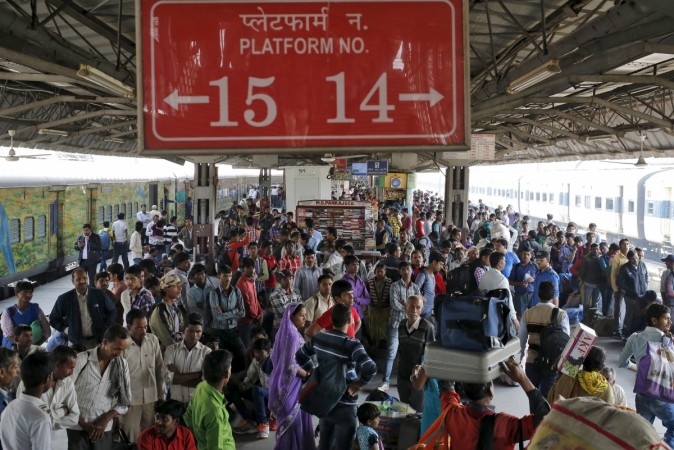 Indian Railways, in order to increase non-tariff revenues, announced the setting up of a Non-Fare Revenue Directorate, which it calls NFR, on Thursday. The move is in line with the announcement made in the railway budget in February this year when Railway Minister Suresh Prabhu spoke about revamping the Railway Board along business lines to augment non-tariff income by 10 to 20 percent.
The directorate will have officials from various departments such as traffic, commercial, engineering and finance, the ministry said in a statement on Thursday.
The NFR will have the specific mandate of advertisements at railway stations, commercial utilisation of vacant railway land, station buildings, advertisements on trains, sponsorship of uniforms worn by railway officials and commercial farming alongside railway tracks, according to the statement.
The NFR will work under the supervision of the chairman of the Railway Board.
Indian Railways ferries about 23 million passengers everyday and employs about 1.3 million people.
The world's fourth-largest rail network earns about 97 percent of its revenue from tariff and related operated sources, as can be seen from the accompanying graph.
With fare hike a less-preferred route, non-tariff is being seen as a critical component to augment revenues, given the vast assets the network has across India in the form of stations, platforms, trains, ticket-booking counters and websites.
The plan to enhance earnings from non-fare sources was laid out in the budget presented in February this year.
The plan includes "station redevelopment; monetising land along tracks; monetising soft assets — website, data, etc; advertising — in 2016-17 target four times the revenue of 2015-16; overhaul of parcel business — liberalising the current parcel policies including opening the sector to container train operators; revenues from manufacturing activity — by 2020, aim at generating annualised revenues of about Rs 4,000 crore."
The ministry also announced on Thursday the formation of a Mobility Directorate to monitor various aspects that affect the speed of trains.