Prime Minister Narendra Modi took a veiled dig at Congress with the system of dynastic politics that is prevalent in India. While addressing the valedictory speech at the New India Conclave organized at the Vigyan Bhavan, here's what Modi was quoted as saying by PTI:
There was a time when governance was restricted to royal families. After independence, even after the constitution was given by Dr Babasaheb Ambedkar, a new kind of royal families took birth. Even after independence, three generations controlled politics. Governance was controlled by only a few families, but today the situation has changed.
Although Modi did not mention Congress in his speech, the comment was quite evidently targeted at the Opposition.
The prime minister even highlighted the examples of President Ram Nath Kovind, Vice President M Venkaiah Naidu and himself, as people who have it to the top of the political ladder without any family background.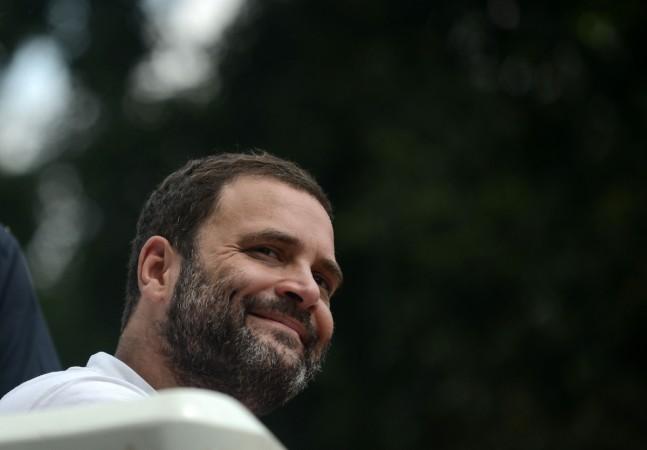 Modi added that "India's stature has risen" ever since he came to power, Press Trust of India reports.
He further went on to talk about BJP leaders across the country who went on to become chief ministers in their respective states despite coming from a humble background, citing the examples of Yogi Adityanath, Biplab Deb, Shivraj Singh Chouhan and Manohar Lal Khattar.
"They led a very ordinary life and they are more sensitive towards poor people and their problems. They have spent their lives working among young people and understanding their aspirations. They have ripened and know what new India wants. Isn't this a sign of change? This is the biggest positive development for the country."
While saying that the "chalta hai" attitude will no longer work in India, prime minister Modi added: "Country is going through an important phase of change. In the last four years, the country's pride has grown and 125 crore people have knocked at the world scene saying India is ready to take off."