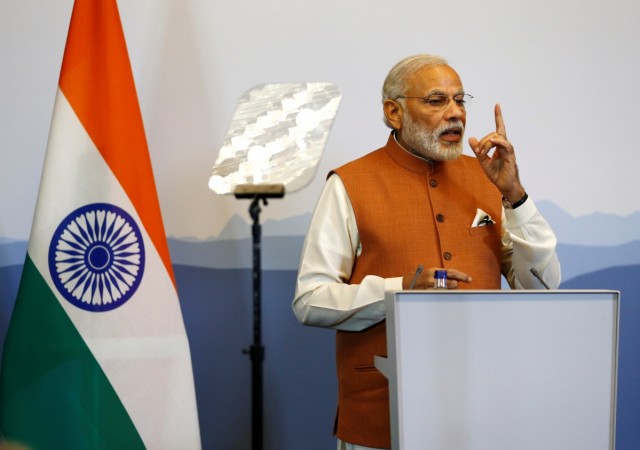 Prime Minister Narendra Modi on Monday rebuked party colleague Subramanian Swamy, following Swamy's continued barbs at incumbent Reserve Bank of India (RBI) Governor Raghuram Rajan, Finance Minister Arun Jaitley and top officials in the finance ministry. Swamy's remarks were seen as an indication of a fracture in the BJP's unity, and something that opposition parties — especially the Congress — would be quick to jump at and exploit politically.
Swamy had initially said Rajan was "not fully Indian" after the central bank chief refused to alter key banking rates in tune with popular opinion and industry expectations. After Rajan announced recently that he would not seek a second term as RBI governor, Swamy, a Rajya Sabha member, trained his guns at Chief Economic Advisor Arvind Subramanian, and then Finance Secretary Shaktikanta Das. Swamy had sought Subramanian's resignation and he accused Das of graft. Swamy also reportedly spoke against Jaitley, but without explicitly naming him.
However, in an interview to TV channel Times Now, which was quoted by PTI, Modi said: "Whether it is in my party or not, still I think such things are inappropriate. This fondness for publicity is never going to do any good to the nation. People should conduct themselves with utmost responsibility. If anybody considers himself above the system, it is wrong."
Asked about Swamy's remarks on Jaitley and the others, Modi said: "My message is very clear. I have no confusion about it." His reference was to the message he had given the party in Allahabad recently, urging for balance and restraint in their speeches.
Taking about Rajan, he said: "My experience with him has been good and I appreciate the work that he has done. He is no less patriotic. He loves India. Wherever he will work, he will work for India and he is patriotic."