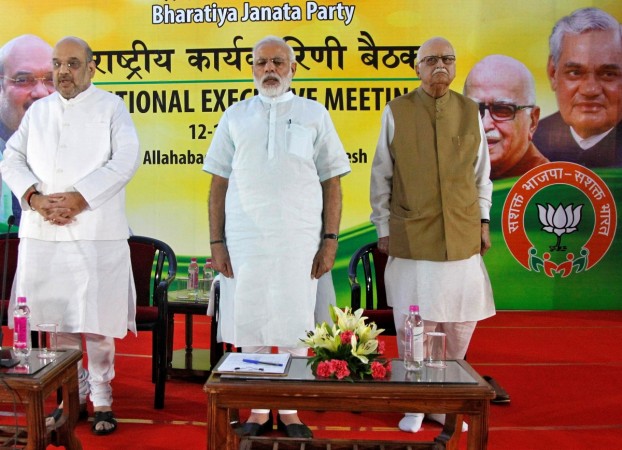 Addressing a public meet at Allahabad, Uttar Pradesh, Prime Minister Narendra Modi took a jab at the current ruling dispensation in the state, calling it a party that practised casteism, communalism, nepotism and hooliganism, reported Press Trust of India. After attending a two-day national executive session organised by his party (BJP), Modi used the opportunity to sound the election bugle much earlier.
India's most populous state that will roll into elections next year is currently headed by Akilesh Yadav of the Samajwadi Party (SP), and son of the party patriarch Mulayam Singh Yadav. The other major party called the Bahujan Samaj Party, headed by Mayawati, was also accused of practices followed by the SP and both being corrupt. They have accused each other of corrupt practices, but haven't acted on each other during their tenure, noted Modi.
"This is their jugalbandi (duet)," he noted.
The other national party, Congress, which has some stake in the state with many of its party leaders being represented from there, was not spared of corruption, Modi said in a veiled attack. The Indian Express cited him as saying that historical figure like Shivaji did not enjoy the benefit of power despite being a ruler, however, many today ruled in the country without being in power. Purchase of helicopters, aircraft, guns, cooking gas subsidy nothing was spared of corruption by the party, he added, according to the PTI report.
He reminded that India's incumbent prime minister, home minister and defence minister were all (elected) from the state and related the impact the state has on the Indian government.
Senior party leader LK Advani, party President Amit Shah, Defence Minister Manohar Parrikar were also part of the annual national executive session.