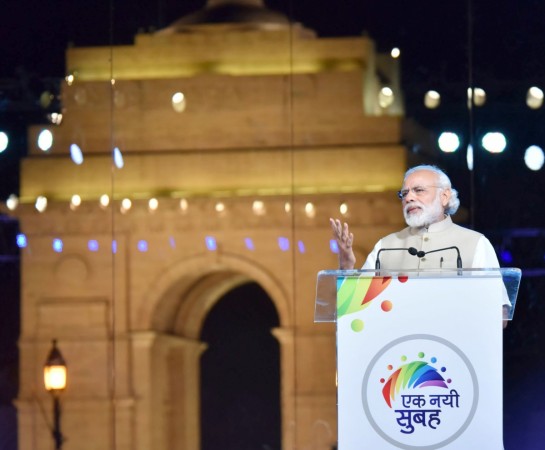 Prime Minister Narendra Modi's presence is set to grace a function on Sunday, to commemorate the 300th anniversary of Sikh military commander Banda Singh Bahadur's martyrdom.
"The Prime Minister will release a book and souvenir on Baba Banda Singh Bahadurji on the occasion," the Prime Minister's Office (PMO) said in a series of tweets.
Punjab Chief Minister Parkash Singh Badal will also be part of the programme, the PMO said.
A commemorative silver coin, released last month to mark the 300th martyrdom day of Banda Singh Bahadur by Union Finance Minister Arun Jaitley will be presented to the Prime Minister and the Chief Minister of Punjab
These commemorations come months ahead of the assembly elections in Punjab to be held in 2017 and already all parties are scrambling to appease voters and outflank their competition in the process.
Delhi's Arvind Kejriwal government for instance recently put out newspaper advertisements to announce renaming of the Barapulla flyover after Banda Singh Bahadur.
In another move made by Kejiriwal while eyeing Punjab election, advertisement released last month declared that the AAP government has made Punjabi compulsory in government schools in Delhi.
"In order to boost Punjabi language, Delhi government's important decisions: a) Now, every government school must have at least one Punjabi language teacher. b) Salary of Punjabi language teachers raised," the add read.
BJP is also cornering Congress in a calculated move ahead of the elections as it is likely that Home Ministry-appointed Special Investigation Team (SIT) is set to re-open around 186 related to the 1984 anti-Sikh riots according to an report by Indian Express.
It is also suggested it was that "Udta Punjab" was heavily censored by the Central Board Film Certification after it obeyed instructions given by the Central government as it showed the state and its administration in bad light