Prime Minister Narendra Modi on Wednesday, August 29 urged Bharatiya Janata Party (BJP) workers against using social media platforms to "spread dirt." The prime minister was addressing party workers and volunteers via video conference from his Lok Sabha constituency in Varanasi.
The prime minister said that his advice was not about a political party or ideology but something that everybody should imbibe. "It is about 125 crore Indians... and everybody should train themselves to never spread dirt on social media," Modi said.
According to a report on Scroll, Modi asked the workers to focus on highlighting positive aspects around them instead. "People at times overstep the bounds of decorum," Modi said while replying to a question. "They hear or see something false and forward it. They do not notice that how much damage they are doing to society. Some people use such words that do not behove any decent society. They say or write anything about women."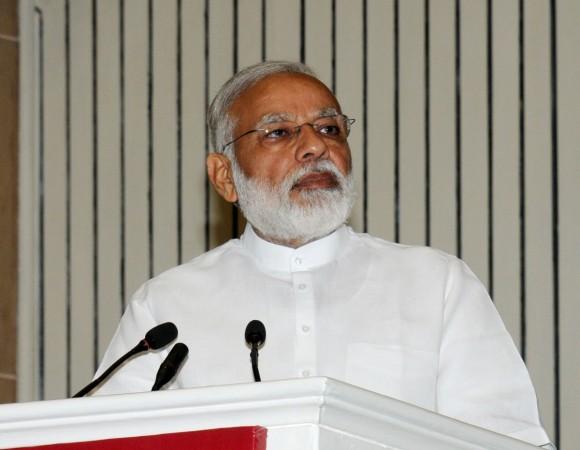 His statements come after several people across the country were lynched this year after mob fell for rumours circulated through WhatsApp. A mob killed five people suspecting them to be part of a gang of "child lifters" in Maharashtra's Dhule district on July 1.
On June 26, a mob beat a 40-year-old woman to death in Gujarat's Ahmedabad on the suspicion that she was a kidnapper. Three people, including a man hired by the government to spread awareness against rumours of child-lifting, were killed in Tripura in June.
Modi said that his government's cleanliness drive is also about mental cleanliness. He called for the sharing of information and videos that portray the "changing face of India" while claiming that India was experiencing "historic and unprecedented" progress.