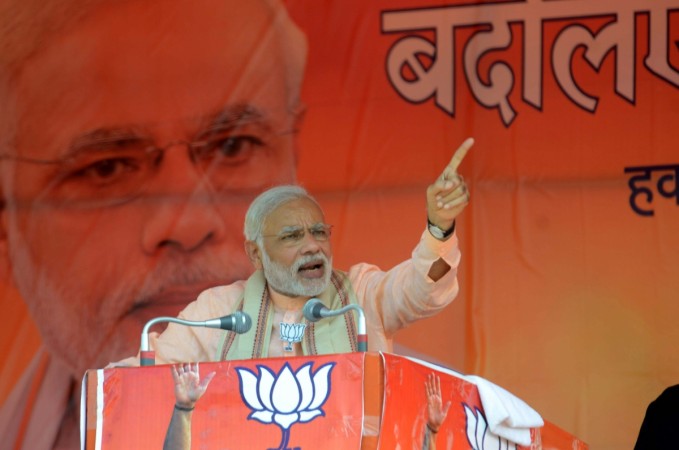 After the failure of the Winter session, Prime Minister Narendra Modi has slammed the Congress, asking the party to take a New Year's resolution against Parliament disruption.
"Tomorrow is 1 January. When you are going to celebrate the New Year, you should take a vow to allow Parliament to run and do its work and not pose hurdles to the country's development," PTI quoted him as saying.
Modi was speaking at a public rally on Thrusday after laying the foundation stone of a 14-lane expressway connecting Delhi and Meerut.
"This is the misfortune of India: Parliament, where laws are made, is not being allowed to function. Those who have been rejected by people have halted its functioning. They do not allow Parliament to run. I request all these political parties not to do so," he said.
"Since I have not got an opportunity to speak in the Lok Sabha, I am taking the opportunity to air my views in Jan Sabha," added the prime minister.
Modi said the Congress, which has ruled India for over six decades, has the responsibility to ensure smooth functioning of Parliament, that will in turn lead to the country's development.
"It is our responsibility to accomplish the work entrusted to us by people. This responsibility lies especially with those who have ruled the country for over 60 years. They know what the responsibility of Parliament is. It is especially their responsibility to ensure the country's development is not stopped because of their political agenda," said Modi.
"I understand the anger of those who have not got a chance to rule the country. But those who have enjoyed all kinds of power for 60 years have no right to halt Parliament and its functioning," he added.
Several key pieces of legislation, including the GST Bill were not passed due to the disruption of Parliament.