Prime Minister Narendra Modi is set to address the nation at 8 pm on Tuesday, May 12. PM Modi's address comes days before the third phase of the lockdown ends on May 17. The ongoing nationwide lockdown has been in force since March 25.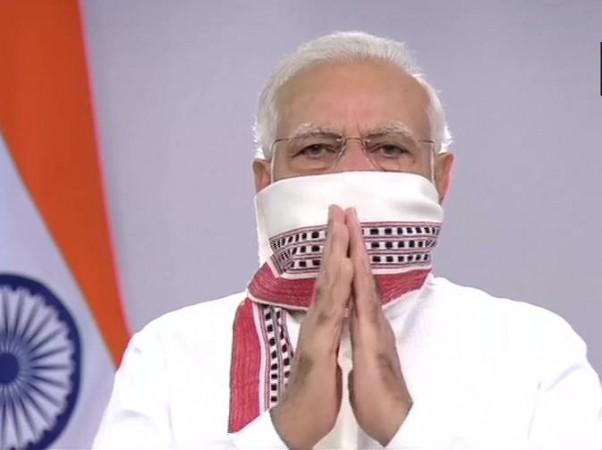 In a tweet on Tuesday afternoon, the PMO Twitter handle announced that PM Modi will address the nation at 8 pm today.

Union Home Minister Amit Shah also took to Twitter: "Prime Minister Shri @narendramodi ji will be addressing the nation tonight at 8 PM. Do Watch!"
Prime Minister Modi is expected to make an announcement regarding the lockdown exit strategy.
Where to get live updates of PM Modi's speech
You can also get all the live updates from PM Modi's speech here.
Modi-CMs meet: What was discussed
PM Modi on Monday chaired a meeting with the chief ministers on ways to strengthen the coronavirus containment strategy and stepping up of economic activities as the 54-day nationwide lockdown nears an end on May 17.
The meeting was also attended by Defence Minister Rajnath Singh, Home Minister Amit Shah, Finance Minister Nirmala Sitharaman and Health Minister Harsh Vardhan.
Telangana Chief Minister K Chandrasekhar Rao urged PM Narendra Modi to not resume the passenger train services at this point.
Chief Minister of Bihar Nitish Kumar supported the extension of the Coronavirus-induced lockdown till May 31st.
Tamil Nadu Chief Minister K Palaniswami came out against resumption of train and air travel in the state till the end of May.
West Bengal Chief Minister Mamata Banerjee said, "We want to fight the Covid-19 outbreak alongside the Centre. But West Bengal has been unnecessarily targeted politically."
The number of coronavirus cases and deaths continue to rise in India. India now has more than 70,000 confirmed cases with over 2,300 deaths related to Covid-19.