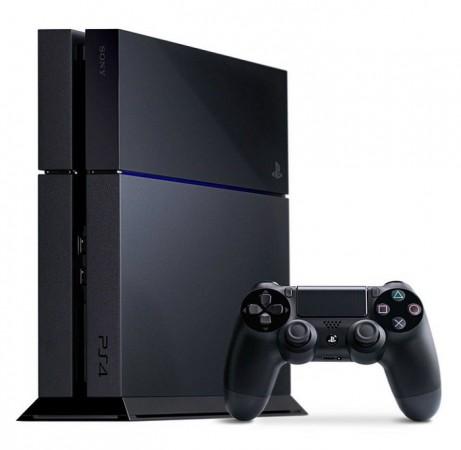 UPDATE: Sony has announced on Twitter that the system update 2.0 will be rolling out on 28 October, 2014.
PlayStation 4 is all set to get a new system update 2.0, Sony released the details of the features that will be part of this update.
Sony's Scott McCarthy, director of Product Planning and Software Innovation at SCEA, posted on the official PlayStation blog that the company has made it a point to listen to fans and hence has included features like finding more ways to find friends and more ways for PlayStation 4 customisation. He went on to call this the "biggest update" for PlayStation.
Apart from this, Sony has added Players You May Know tile and now players can be listed to their own music when they play games, they can also change the looks of PlayStation 4 experience and the company has made it easier for players to sort and filter contents in PlayStation 4 library. The update will also be inclusive of YouTube update.
The release dates for the update are not yet announced. However, when replying to a fan McCarthy said, "...we don't want you guys playing some of the biggest games of the year without the biggest update of the year."
Below are the full notes of the new system update 2.0 for PlayStation 4:
USB Music Player: PS4 owners can play their own music in the background while playing a game using USB Music Player. After inserting a USB stick loaded with music into the PlayStation 4, a new option for USB Music Player will appear. Supported file-name extensions include MP3, MP4, M4A, and 3GP.
Change colors: In addition to the ability to add a theme, PlayStation 4 owners can also change the background of the home screen from light blue to one of seven new colours: gold, blue, red, green, purple, pink, and grey.
Players You May Know: PlayStation 4 will now suggest players you may know as potential friends in the 'What's New' section.
Enhancements to Live Broadcasting: Masamune brings a variety of improvements to live broadcasting on PlayStation 4. In the Live From PlayStation app, PlayStation 4 owners can now select a featured channel, which includes official broadcasts from PlayStation, broadcasts from people on a players friend list, and any game channel that the player has followed. Additionally, Live From PlayStation now has filters for searching broadcasts on a specific game, as well as support for archived broadcasts.
Content Area and Library: PlayStation 4's Content Area, which shows the latest games and apps a PS4 owner has used, has been redesigned to help make it easier to quickly find and access content. It now shows 15 of a player's most used apps or games, and additional items will be added to a player's Library. The Library on PlayStation 4 has improved filter and sort functions to help organise contented by type (game / app / TV & video), name (a – z or z – a), recently used, or install date.
Enhanced Voice Commands: The ability to control PlayStation 4 using voice has been improved. Players can now say 'PlayStation' to begin commands, and 'All Commands,' to see a list of all voice command options available. New voice commands were added for live broadcasting, including "Start broadcast," "End broadcast," and "Find face."
Add To Library: The monthly free PlayStation Plus games will have an 'Add to Library' button in the PlayStation Store. This button will add a game to a PlayStation 4 owner's library without downloading it – saving space on their hard drive.
PS Vita and PS TV to Receive Update 3.35
Apart from PlayStation 4 owners, users of PS Vita and PS TV systems will also be receiving system update 3.35 at the same time as system update for PlayStation 4.
System update 3.35 will add:
Four-player Remote Play support to PS TV
Live from PlayStation app that allows for live gameplay streams from PlayStation 4 systems.
PlayStation App Update 2.0
Sony also said that PlayStation App will also get an update 2.0. The app is used on tablets and the update will bring a new layout for tablets and there will be a redesigned app home screen.
PSN Users Facing Connectivity Issues
Many users have complained that they are facing PlayStation Network (PSN) connectivity issues. Sony said in a tweet that it was aware of the issues and has been investigating the issue.
The issues started with the hacking group, Lizard Squad, disrupting the services. Attack of the Fanboy reported that many users were unable to load Destiny or the friends list.