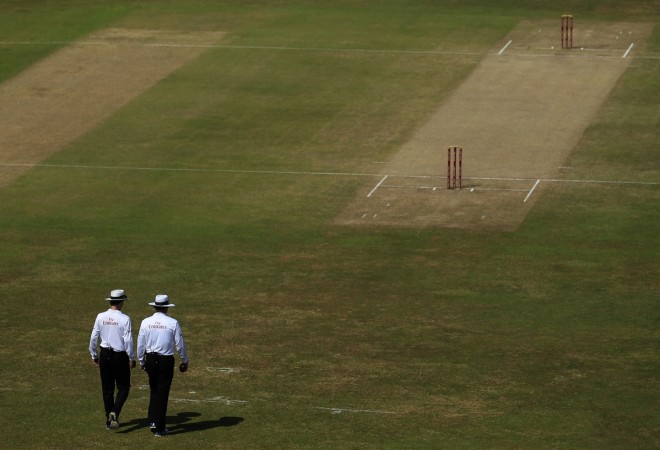 A new era begins in cricket tomorrow (September 28) with the introduction of some of the rule changes never seen before in the game.
In one of the major changes set to take place from Thursday is the football-style send offs of players for serious misconduct on the field.
In the long history of gentleman's game, there had been no option for match officials to evict players from the field of play for major offences. Now it will be history.
Also read: India-Australia series schedule
Just like in football where referees have the right to warn and send out players, on-field umpires in cricket too will follow the same.
The other major change is restrictions to bat sizes in order to bring balance between bat and ball. As of now, batsmen have advantage compared to bowlers.
"To maintain the balance between bat and ball, the playing conditions now restrict the size of the edges of the bats as well as their thickness. The restriction on the length and width of bats remain unchanged but the thickness of the edges can't be more than 40mm and the overall depth can be 67 mm at the most. Umpires will be issued with a new bat gauge, which they can use to check a bat's legality," ICC explained.
"In a new playing condition pertaining to players' conduct, a player can now be sent off the field for the rest of the match for any serious misconduct, meaning it will apply to Level 4 offences while the Level 1 to 3 offences will continue to be dealt with under the ICC Code of Conduct.
"Threatening to assault an umpire, making inappropriate and deliberate physical contact with an umpire, physically assaulting a player or any other person and committing any other act of violence all constitute Level 4 offences," ICC said.
There are other changes across the three formats of the game - Test, One Day International and Twenty20.
Talking about the new playing conditions, ICC General Manager – Cricket, Geoff Allardice, said: "Most of the changes to the ICC playing conditions are being made as a result of changes to the Laws of Cricket that have been announced by the MCC. We have just completed a workshop with the umpires to ensure they understand all of the changes and we are now ready to introduce the new playing conditions to international matches."
Here is the full list of major changes to cricket rules from September 28, 2017