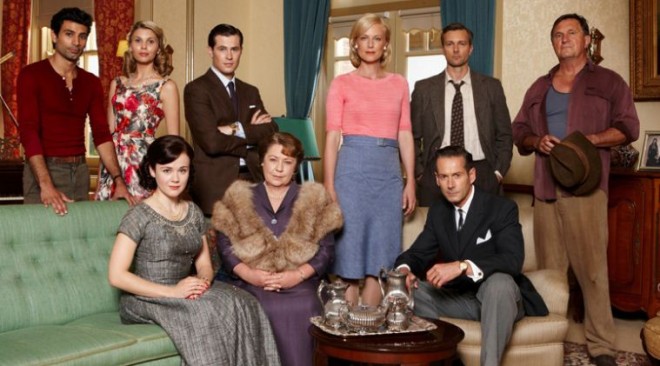 The Australian show "A Place to Call Home" has had as much of a dramatic run as its characters, especially with temporary cancellation after two seasons and later revival by Foxtel. Now, the fan-favourite show is expected to return with Season 4 this year, but an official premiere date has not been announced.
"A Place to Call Home," which was axed by Channel Seven after two successful seasons, had premiered Season 3 on Foxtel's SoHo channel on Sept. 27, 2015. If we were to go by this date, it is safe to assume that Australia's version of "Downton Abbey" will premiere its Season 4 on Sunday, Sept. 25.
Foxtel reported that the production of the show had already begun as of February 2016. The new season, which will have 12 episodes — two more than Season 2 — will see the return of creator Bevan Lee as a writer.
The new season is expected to focus on the relationships between the various characters belonging to the different strata of society by contrasting each of their responses to social issues.
Also Read: Here is why everyone is talking about Harvard student's convocation speech
It is understood that the showrunners will recreate the "reds under the bed" conspiracy that surrounded the Petrov Affair to show the conservative wave of fear. They will also show the wave of liberal change that opened up new social and moral choices during the course of Season 4.
Meanwhile, the personal stories of Regina (Jenni Baird), Elizabeth (Noni Hazelhurst) and other fan-favourites will also find a spot in the new episodes. While a lot of the personal issues of the characters were addressed and wrapped up in Season 3 finale, new questions arise with regards to Season 4.
Did Elizabeth survive the heart attack? How will George (Brett Climo) react when he learns Regina poisoned Sarah (Marta Dusseldorp)? Is there any hope for James (David Berry) and Olivia (Arianwen Parkes-Lockwood)?
We will be addressing these questions and more, ahead of "A Place to Call Home" Season 4 premiere. So, do not forget to check back here.