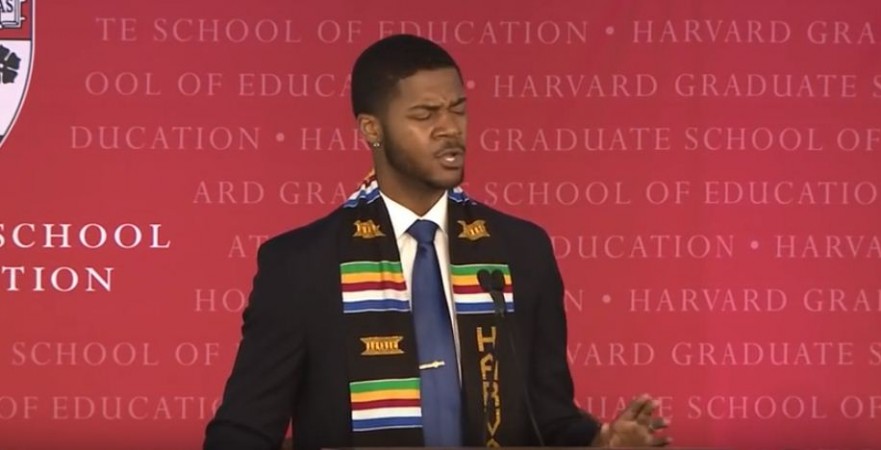 Convocation speeches are supposed to be inspirational, creative and thought-provoking. While most orators attempt to live up to these standards, Harvard graduate Dovovan Livingston gave one that went above and beyond all these expectations.
A poetic protégée, Livingston is an educator, and from his speech, it is certain he will mould many leaders in the coming generations. Donovan, a student of the graduating class of 2016, presented his convocation speech in his "most authentic voice." He did this in the form of an original spoken-word poem titled "Lift Off."
"Lift Off" is about education and the pursuit for it. He reminds everyone while it may be an arduous journey to seek education, even sky is not the limit once you start it.
"To educate requires Galileo-like patience. Today when I look my students in the eyes, all I see are constellations. If you take the time to connect the dots, you can plot the true shape of their genius," he says. After many verses of inspiration, Livingston adds: "No, sky is not the limit. It is only the beginning. Lift off."
It is not difficult to understand everyone's fascination with the speech and why Livingston is being applauded. You can see here how people are responding to "Lift Off" here:
F Nieves: How wonderful that such a talented young man chose education as a career, and how lucky for those students who will have him as a teacher!
Dian Wiles: Wonderful, poetic and heartfelt words! Let us challenge poverty and injustice , and make sure every child has access to an excellent and meaningful education... ...We all belong among the stars!!
Jagroop Liddar: What an inspirational speech, the young man truly deserved the standing ovation
Watch Livingston's speech here: