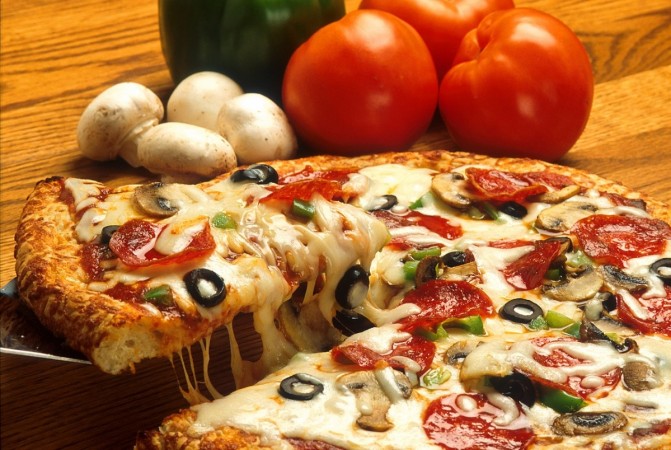 You may not mind receiving succulent pizza delivered to your doorstep for free. But this German lawyer doesn't even get his work done these days as an unknown 'pizza stalker' sends him pizzas several times a day. He received nearly 100 pizzas in a matter of two weeks. The unknown person has been sending sushi, sausage, and Greek food lately.
Deeply irritated by the free deliveries, Guido Grolle, a lawyer from the western city of Dortmund in Germany approached police and an investigation is on in the 'severe pizza stalking case'.
Grolle said that he received more than 100 pizzas in his office in Dortmund continuously for two weeks, without anybody placing the order for it, according to a German media report.
The lawyer annoyed by the unwanted deliveries said he had no clue about who is behind the bizarre act. He further added that he is not certain whether an opponent or someone with a grudge is doing it.
"It's so irritating, I don't even get my work done anymore," he said. He also said he gets notified every morning about the first deliveries of the day on his phone while taking shower.
Reports further revealed that Grolle started receiving other varieties of food such as sushi, sausage and Greek food lately.
Police are still looking into the matter and have treated the incident as stalking as the offender has not gained financially or materially from it.
In a similar case reported in the United Kingdom this year in February, a woman identified as Vicky Rice also had to call police after constantly receiving unwanted food deliveries.
The stalker sent a variety of food such as pizzas, curries, and kebabs. The woman said the glass pane of the front door even got cracked due to constant deliveries, according to the Sun.
Rice also said she couldn't sleep because of the delivery guys turning up at all hours of day and night. "Even our dog has anxiety," the women said.
Police investigated the matter and found that the orders were placed by a girl obsessed with Rice's son and had performed the act upon being rejected by him.