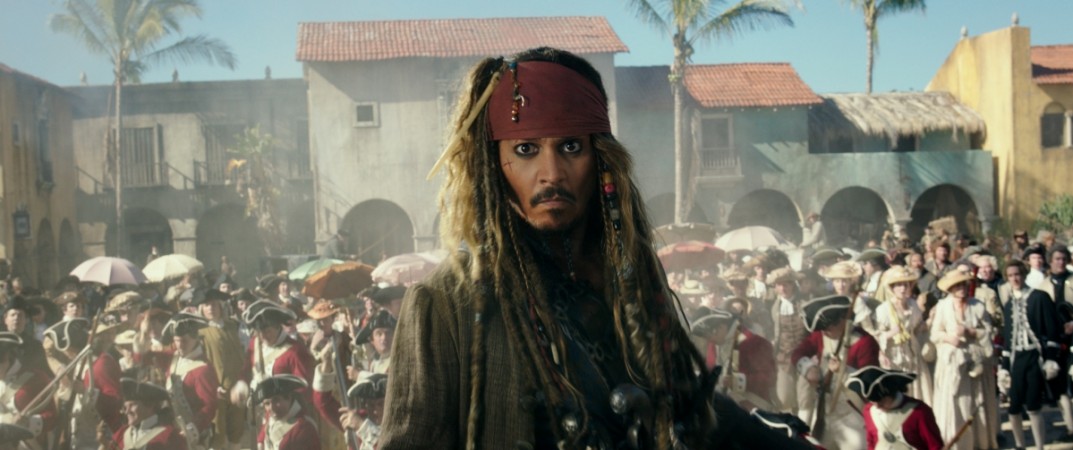 Pirates of the Caribbean: Dead Men Tell No Tales is nearly two months away from its release in theatres. Warner Bros. just released a behind-the-scene clip and it confirmed a major fan theory.
Also read: Check out striking hi-res images from Pirates of The Caribbean: Dead Men Tell No Tales
In the clip, Javier Bardem aka Captain Salazar says, "There are new characters that are going to bring a new flavor and a different dimension to one of the most powerful franchises of all time." Salazar plays the character of the captain of the ghost ship Silent Mary and is a longtime enemy of Jack Sparrow (Johnny Depp).
As producer Jerry Bruckheimer wanted to make the film "really special and really fresh", they appointed two Academy Award-nominated directors, Joachim Ronning and Espen Sandberg, to make the film something fans have never seen before.
One of the most crucial things about the film is the addition of the new lead characters as well as the other favourites of the franchise -- Will Turner (Orlando Bloom) and Captain Hector Barbossa (Geoffrey Rush). "Not only is it huge in scope," director Joachim Ronning says, "but we're dealing with iconic characters and iconic ships and elements. There was some sense of magic walking onto that set."
Director Joachim said, "When we heard they were planning on making another Pirates of the Caribbean, we chased it". Espen also added, "We wanted it to feel like a ride, be fun and scary and emotional, and that means huge action pieces."
Other than showcasing some exclusive behind-the-scene footage, the sneak peek video also confirmed a major fan theory about the film. While Brenton Thwaites' character is shown explaining the film, which has often been referred to as 'Henry' until now, it is just simply confirmed as Henry Turner by Disney.
Fans were confident that Henry 'Turner' is the son of Will Turner (Orlando Bloom) and Elizabeth Swann (Keira Knightley). At the end of Pirates of the Caribbean: At World's End, we have seen a 10-year-old child who was named in the credits as "Young Will Turner." It is presumed that this child turns out to be Will and Elizabeth's son Henry Turner.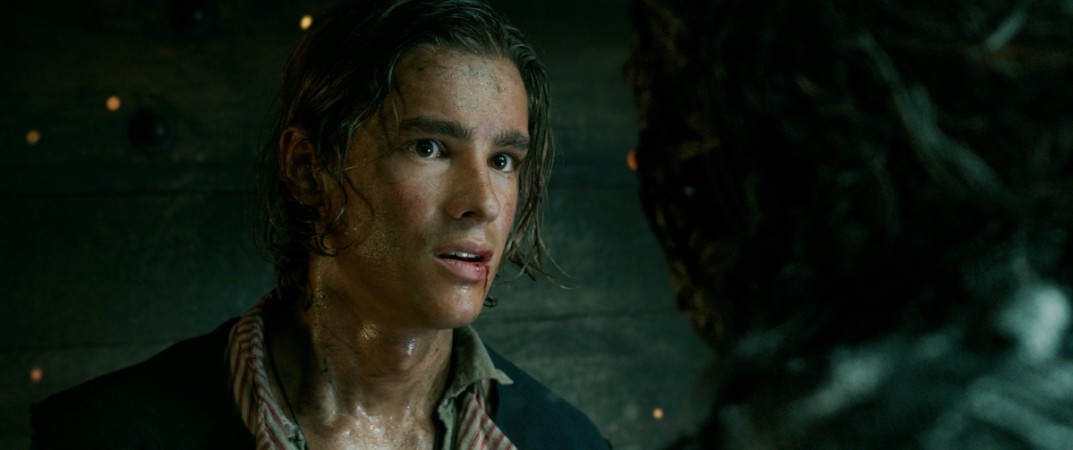 Henry is described as "a headstrong young sailor in the Royal Navy" forced to forge an alliance with Captain Jack Sparrow (Johnny Depp) to track down the mystical Trident of Poseidon. The actor said in the sneak peek video: "This film is exciting. There's something huge happening everyday so it has an energy and a force behind it that I've never really experienced before,"
Pirates of the Caribbean: Dead Men Tell No Tales, which is the fifth instalment of the franchise, features Johnny Depp, Javier Bardem, Orlando Bloom, Kaya Scodelario, David Wenham, Brenton Thwaites, Kevin McNally, Geoffrey Rush, Golshifteh Farahani, and Paul McCartney. The film opens in theatre on May 26.
At the ongoing CinemaCon 2017 in Las Vegas, Nevada, the official Twitter page of the event just confirmed that a special screening of Dead Men Tell No Tales would be held by Disney Studio.
Disney also confirmed the title of Wreck-It Ralph sequel as Ralph Breaks the Internet at CinemaCon.