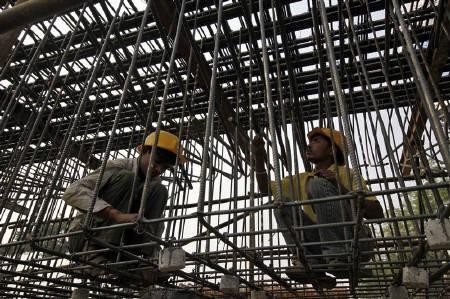 Piramal Enterprises Limited has linked up with Dutch pension fund APG Asset Management to invest $1 billion in Indian infrastructure companies over three years. This would help indebted companies receive funds to finish projects.
Slow paced economy and poor bureaucratic decision-making for the past two years forestalled capital investment and declined revenue that made tough for infrastructure firms to raise capital and complete projects.
APG Asset Management will invest in local infrastructure companies through rupee-denominated mezzanine instruments, Piramal and APG said in a statement on Wednesday.
Mezzanine financing is debt or equity financing that is typically used to finance the expansion of the existing company. It gives the lender the rights to convert to an ownership or equity interest in the company, if the loan is not paid back in time and in full amount.
Piramal and APG have initially committed $375 million for investments under the alliance. Many infrastructure firms took funds heavily in the past years when the economy was one of the fastest growing in the world but they were dumped due to decline in economy and weakening of the rupee.
"This was always the missing element in the capital stack," Reuters quoted Jayesh Desai, co-head of structured investment group at Piramal.
"We thought that there was a clear-cut market need for long-term money, which would basically not be permanent equity. We could look at projects also but largely the idea is to look at companies,'' he added.
Desai said that APG had been an investor in Indian infrastructure through its funds. The deal with pharmaceutical company has marked the Dutch pension fund's first FDI in domestic infrastructure companies.
Piramal has evolved from a textile manufacturer in the mid-1980s to a group with investments in pharmaceuticals, glass, financial services and real estate. Macquarie Capital has acted as the sole financial advisor for the Piramal and APG deal.
On Thursday, Piramal Enterprises stock recorded 1.49 percent or Rs 9.50 higher at Rs 649 per share.