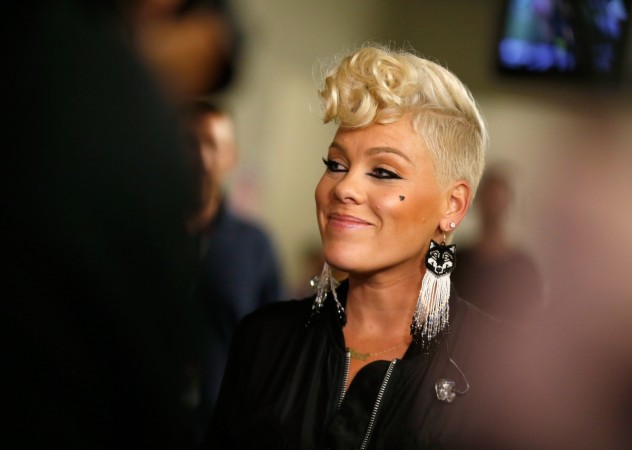 It has been a decade since Pink had collaborated with Dr Luke. But that didn't stop her from finally addressing the overly publicised legal battle between the producer and singer Kesha.
Also read: "Rainbow" singer Kesha opens up about eating disorder and how she saved herself
The singer didn't take sides directly though. "I don't know what happened," said the Grammy winner about Kesha's allegations of sexual assault and battery against Dr Luke. However, Pink did have her own strong opinion to share.
"But I know that regardless of whether or not Dr. Luke did that, this is his karma and he earned it because he's not a good person," she added, in an interview with the New York Times, which was published on October 5.
She continued saying, "He doesn't do good business, he's not a kind person, he doesn't do the right thing when given ample opportunities to do so, and I don't really feel that bad for him."
Pink isn't the only star who has openly addressed the issue and bashed Dr Luke about how unkind he is and how tough it is to work with him in general. Kelly Clarkson did that earlier in March 2016, in an interview.
She spoke up about it in an interview with the Kyle & Jackie O Show. "I only worked with him because, literally, I got blackmailed by my label. They were like, 'We will not put your album out if you don't do this,'" she said. "It was a really hard time for me."
Lady Gaga had also come up in support of Kesha when the legal battle between her and Dr Luke was in full swing. She had tweeted "Free Kesha" and had also suffered backlash from Dr Luke, who dragged her into the case after Gaga urged Sony Music to cut all professional ties with him.
However, Kesha dropped all charges against Luke in 2016, in order to release her own music. She had taken to Facebook to write about her fight at that time.