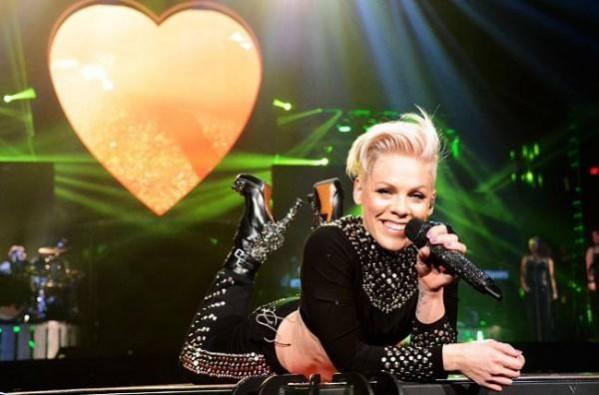 There's the good news for all Pink fans! American singer-songwriter Pink will soon be welcoming her second child with husband Carey Hart.
She announced it via Twitter and Instagram on Saturday, November 12, with an adorable photograph. The "Just Like Fire" singer, 37, shared a stunning photo of herself in a long white dress with the couple's 5-year-old daughter, Willow, adorably snuggling up to her. She captioned the post, "Surprise!"
Ever since Pink and Carey welcomed Willow in 2011, the singer has been talking about how much she loves the idea of having a big family. She has never been shy about wanting more kids. During an appearance on Good Morning America earlier this year, she said: "I love being a mama. I made a choice a long time ago that I was going to have a successful family and that is my absolute No. 1 goal in life."
"I feel like I have two kids right now. I would like a third. ... Carey's an awesome husband and a really good dad, but he's also like a second child."
Pink and her husband Carey Hart have been together since 2001. Following a brief split in 2003, she got married to the freestyle motorcycle racer in January 2006 in Costa Rica. They broke up again in 2008 but reunited once more in 2010 after undergoing marriage counselling.
The "Just Like Fire" songstress is a three-time Grammy award-winner. She also topped the country charts with "Setting the World on Fire," her duet with country superstar Kenny Chesney.