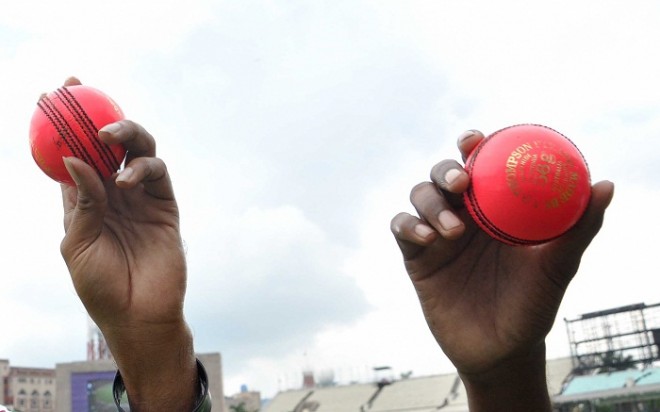 India have already made this ongoing Test series against New Zealand historic as they played their 500th Test at Green Park in Nagpur. Now, India are preparing for another landmark as the nation is set to play their 250th Test at home, starting Friday at Eden Gardens in Kolkata.
But cricket fans have to wait for India's historic pink ball debut in international cricket as the Board of Control for Cricket in India (BCCI) president Anurag Thakur has ruled out pink ball cricket this home season. Before the India-New Zealand Test series schedule was announced, there were reports suggesting one might witness a pink-ball match, but it did not happen.
India are gearing for a long home season, as 13 Tests are going to be held until February-March. After New Zealand's tour comes to an end, England and Australia are also set to tour India. But all the Test matches will be played with the red ball.
However, the pink ball has made its debut in India's domestic cricket. Prior to the India-NZ Test series, pink balls was used in the Duleep Trophy as an experiment. Thakur wants to look into various other things before making big class on the matter.
"It is too early to say anything (about pink ball). As far as trying it in Duleep Trophy under lights is concerned, it was a big success. But you need to look at overall picture before you take the final call," Press Trust of India quoted Thakur as saying.
"I think we need to look into many areas before we take the final call. I would like to go into details in a scientific manner to take the final call. As of now, we are not ready to implement pink ball this season."
India might not be ready for pink ball cricket at the international level, but some countries like Australia and New Zealand have already played under floodlights. The BCCI wants to experiment with pink ball more in future domestic seasons, and then decide on it.
"Even if you have to play with pink ball, you should play two three seasons with it in domestic cricket. Let us look at the ball, how it behaves, how the grounds behave, " Thakur said.