Piers Morgan has managed to irk a lot of Harry Potter fans by calling the books "execrable literary hogwartwash."
Quoting a tweet by Harry Potter author JK Rowling, who was talking about the first Harry Potter book hitting stores about 20 years ago, the host of Good Morning Britain wrote: "20 years of conning the easily mesmerised masses with execrable literary hogwartwash. Congrats. "
Also read: Bella Thorne licks female friend and gets cosy with Scott Disick [PHOTOS]
Soon a number of Harry Potter fans hit back at the television personality, calling him rude and mean. But what took the cake is an article on YouGov.co.uk, which claims that Morgan is one of the top candidates to be in Slytherin.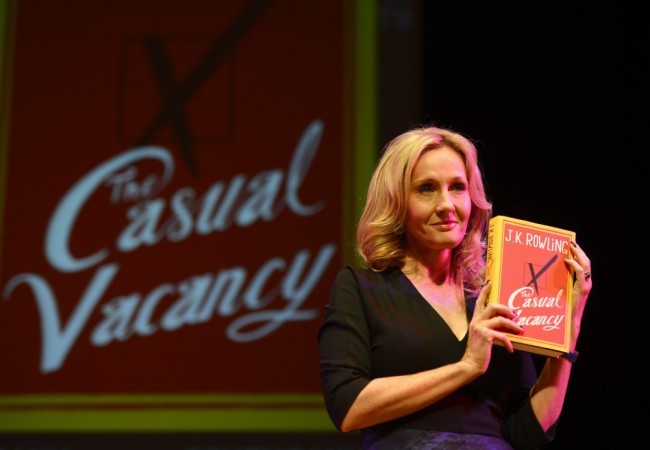 "The public figure seen by Harry Potter fans as most likely to be a Slytherin is Donald Trump," the report on YouGov.co.uk read. "Almost seven in ten (69%) put the US president in Hogwarts' most mistrusted House. Piers Morgan is the second most likely Slytherin, on 64%, which may be unsurprising given his declared dislike of Harry Potter and his attempts to engage JK Rowling in Twitter spats."
And it looks like Morgan is proud to be a Slytherin, even though he has no idea what it is as the show host has not read the Harry Potter series of books.
No idea what this means.. but Google informs me Slytherins are 'cunning, shrewd, ambitious & strong leaders striving to be their best.' https://t.co/c51o5YQZpn

— Piers Morgan (@piersmorgan) June 26, 2017
On Monday, Morgan chatted with London bookshop owner Simon Key who tweeted him every single line of Rowling's The Philosopher's Stone in a bid to make him a Harry Potter fan.
"It's badly written tosh. I tried to get through one of them," said Morgan. Turning to Simon he added: "When you tweeted me every line of one of them all it reinforced to me was what a load of old gibberish it is. Mugwarts and wizards and everything else.
It's a load of Hogwash!"