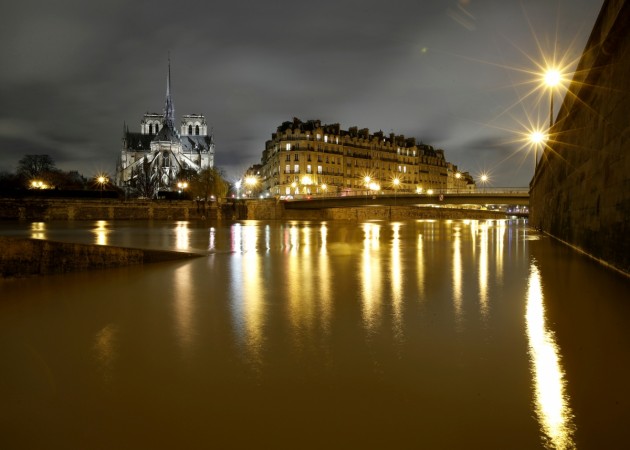 The citizens of Paris were asked to evacuate their homes to higher grounds amid a flood alert in the French capital on Thursday. The authorities have also ordered several monuments and museums — including the Louvre Museum — to shut down in order to safeguard priceless works of art.
Citizens are set to brace for the impact of heavy rainfall since Thursday that has led to the rise in water levels along the river. As per reports, the water levels had reached almost 18 feet. According to weather forecasters, the incessant rainfall might leave the water level to peak upward to more than 20 feet, which is 13 feet higher than the normal height of the river.
However, the highest rise in water level of Seine was in 1910, when the numbers were reported to be as high as 28 feet.
Water is not the only problem for the citizens as they have also been impacted by the notorious rodent problem in Paris. The rodents have been brought to the surface from the sewers by the flood waters.
Many roads and walking paths have been closed as part of safety measures. Furthermore, due to the increased water level, even boats have stopped functioning as they are unable to pass under bridges.
The last time the Louvre Museum was shut down due to severe flooding was in 2016. Nearly 35,000 works of art were moved to a safe haven back then.
This time, the officials at the Louvre museum have closed down the basement, which houses Islamic art. They have said this is a protective measure as the building borders the river banks.
The Louvre museum put out an official statement saying a crisis unit is monitoring the situation closely. However, it is still unconfirmed whether the works of art have been moved to a safer location this time.
Here are some of the pictures of the French Capital: