Hardik Pandya and Natasa Stankovic welcomed their bundle-of-joy on July 30, 2020. And ever since then, their world has been revolving around their little "Agastya". The couple keeps sharing lovely images of themselves with their son and fans keep going gaga over it. Celebs from the industry and legends from the cricket fraternity too drop their comments on these adorable pictures.
It's just been 20 days since the birth of their baby but Natasa Stankovic is back in shape and how! The "DJ wale babu" girl doesn't look like she was ever pregnant. From flaunting jeans to dresses, Mrs Pandya doesn't show any signs of tiredness or pregnancy weight. While for many celebs like Aishwarya Rai Bachchan and Kareena Kapoor, it took a couple of months to get back to their earlier self, Natasa is already back to it.
It was on January, 1, 2020 that Hardik Pandya broke the news of his engagement to Natasa and surprised everyone. In true blue filmy style, he had written along with a picture of the two, "Mai tera, Tu meri jaane, saara Hindustan. ???? 01.01.2020 #engaged." Hardik had also uploaded several photos and videos with his friend circle and Natasa. As per reports, Hardik and Natasa met at a night-club in Mumbai and instantly hit-it-off! So smitten were the two by each other that they didn't take too long in putting a ring on it.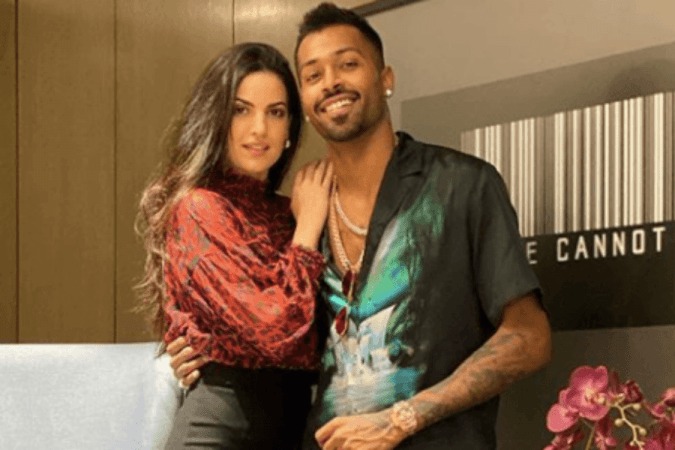 Tongues had started wagging when Natasa had started accompanying Hardik to various events and even for family functions. Natasha Stankovic hails from Serbia and is a 27-year-old model-turned-actor. She was featured in the song 'Aiyo Ji' in Amitabh Bachchan, Ajay Devgn, Kareena Kapoor starrer 2013 film, Satyagraha. However, it was Badshah's music album which had the song 'DJ Wale Babu' that made Natasa an instant star.