1

of 4
Bollywood film actress Yami Gautam at the launch of iVVO's new smart phone "Britzo", in New Delhi on April 17, 2018, followed by the rollout of eight smart 2G feature phones segmented across five product categories; BEATZ, PRIMO, SELFEE, TUFF, and VOLT as part of the "Make in India" initiative. "BRITZO has recognised critical pain points of rural consumers and extensively worked towards developing more evolved alternatives to traditional mobile phones. We are confident that the brand will emerge as the flag-bearer of digitization in rural India," Pradipto Ganguly, CEO and Co founder of BRITZO, said in a statement.
Credit: IANS
2

of 4
Features like multilingual support with over 22 Indian languages, phone-based WhatsApp, Wi-Fi tethering, facial recognition and shatterproof smartphone screens are aimed at the rural population, BRITZO said in a statement. The company is planning to launch its first 4G feature phone "Skipper" along with two Android Go 4G smartphones as part of their "Storm" series.
Credit: IANS
3

of 4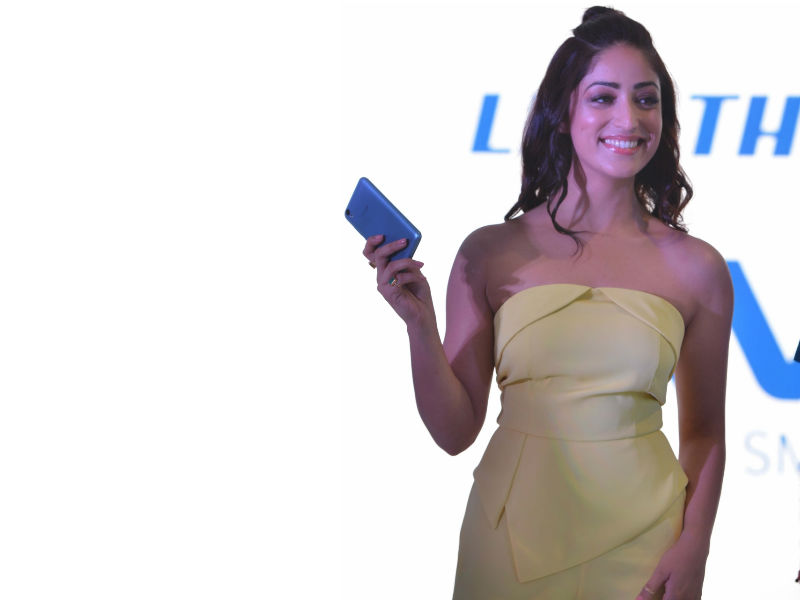 "Storm Lite" is priced at Rs 4,999 and comes with 1GB RAM and 8GB storage. "Storm Pro" houses a 2GB RAM and 16GB onboard memory and is priced at Rs 5,999.
Credit: IANS
4

of 4
The company said it would set up an assembling unit in Greater Noida and is planning to mobilise Rs 100 crore towards the "Make in India" initiative.
Credit: IANS