1

of 5 Indian Virat Kohli recorded the most number of international cricket centuries in a year by a captain -- after notching his 19th Test ton against Sri Lanka during their second match at the Vidarbha Cricket Association Stadium here on Sunday.
Credit: IANS
2

of 5 Kohli, who now has 10 centuries across the three formats, surpassed former Australian captain Ricky Ponting (9) and former South African skipper Greame Smith (9).
Credit: IANS
3

of 5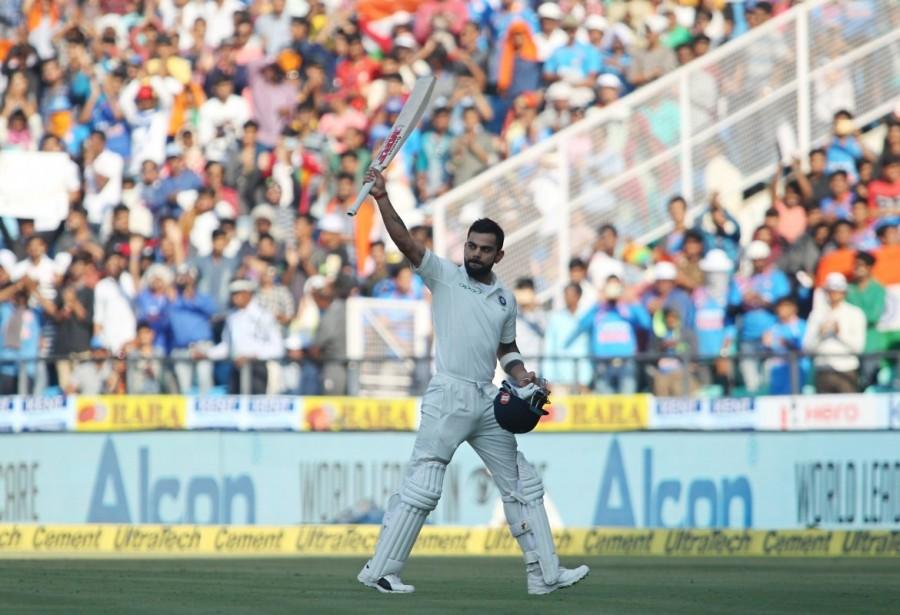 Ponting recorded nine international centuries in 2005 and 2006 while former opener Smith scored a similar number in 2005.
Credit: IANS
4

of 5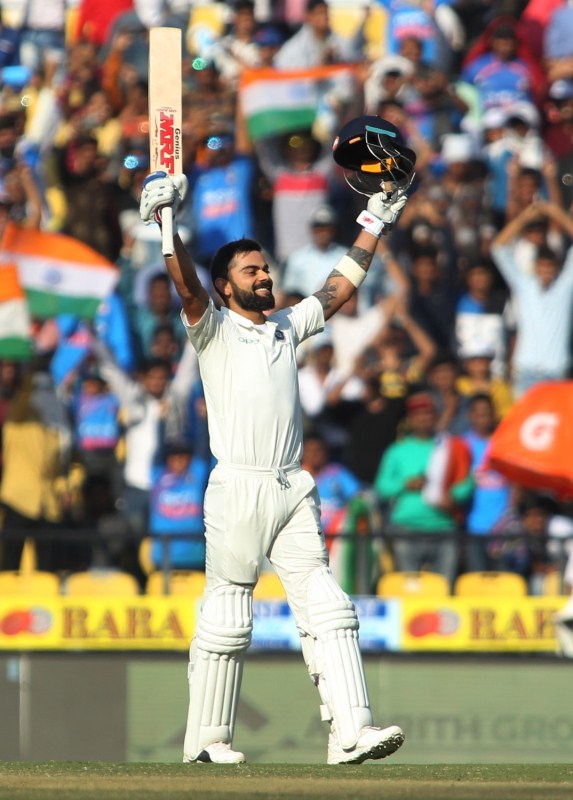 Kohli's achievement was noted by the International Cricket Council (ICC).
Credit: IANS
5

of 5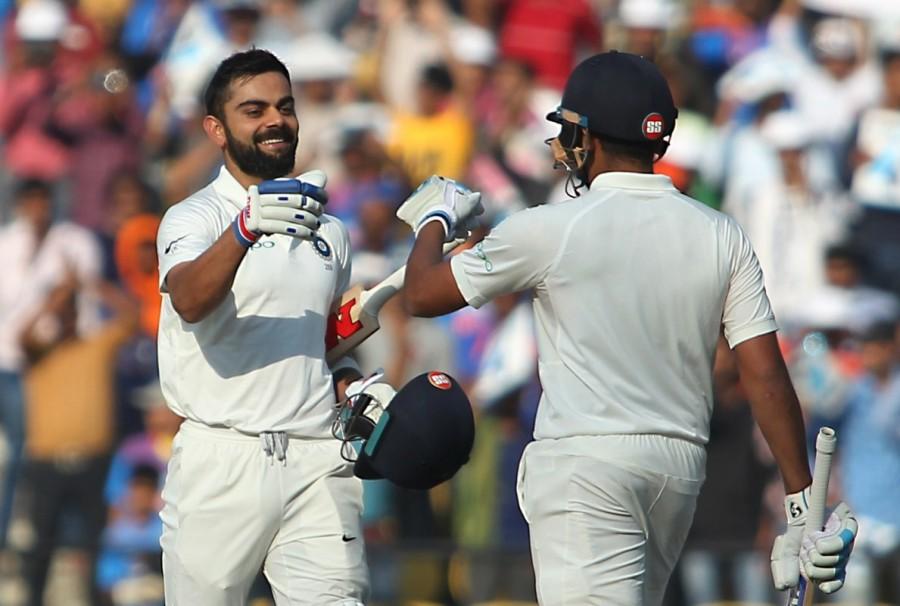 The Indian skipper was batting (170 not out) in the second Test against Sri Lanka here at tea.
Credit: IANS