1

of 4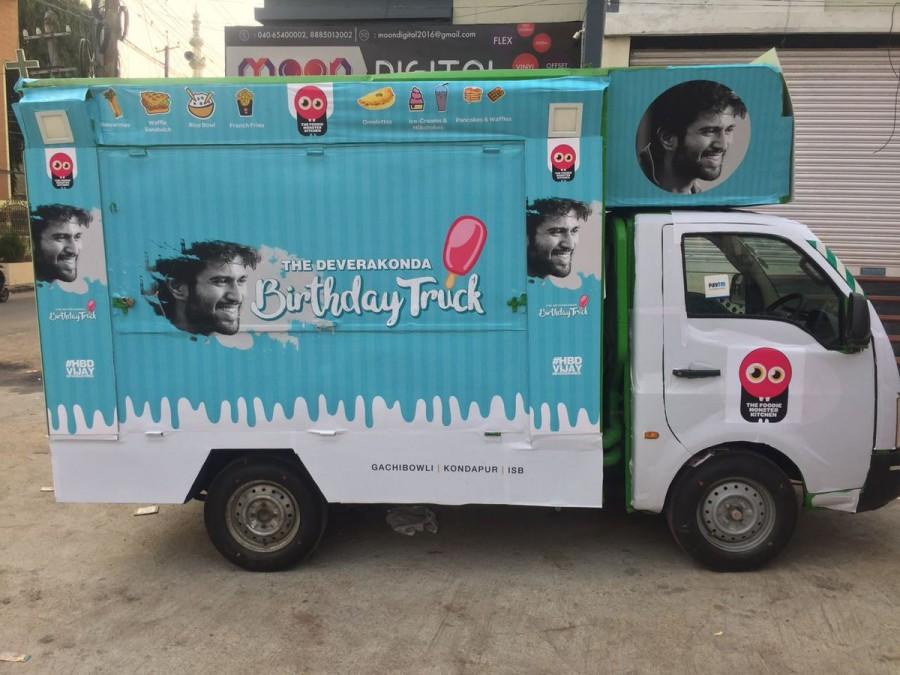 This birthday celebration takes the cake... rather, the ice cream. As "Arjun Reddy" star Vijay Devarakonda turns a year older on Wednesday, he will celebrate the special day in a unique way. Three ice cream trucks will travel across Hyderabad distributing the sweet delight to people on the road. Vijay said: "Normally I don't celebrate my birthday. What is there to celebrate? But it's summer, so I hired three ice cream trucks to drive around the city and give people outdoors free ice cream. "The idea is to just have the trucks cover the length and breadth of the city. Three trucks. Different directions. And whoever wants can come and get an ice cream."
Credit: Twitter/TheDeverakonda
2

of 4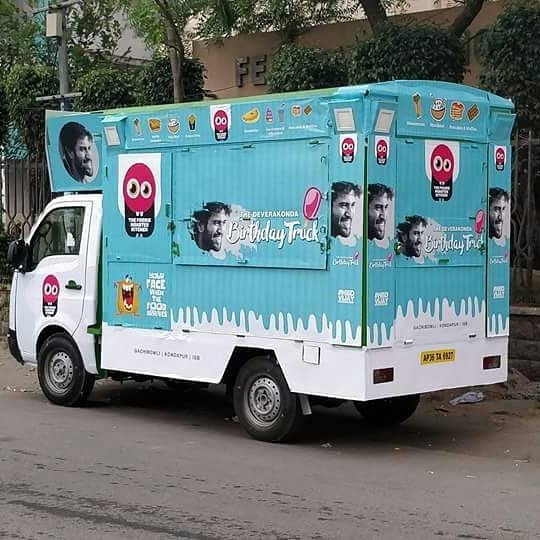 He said he will himself be on one of the routes for a few hours. "I'll make sure all traffic cops and kids and people on the roads get it, and everyone else who wants a cooler."
Credit: Twitter/TheDeverakonda
3

of 4
Vijay says he finds it awkward to celebrate birthdays. "I feel it is (grabbing) attention for the wrong reasons. I usually turn off my phone from 12 tonight. As in, I didn't even choose to be born. It's something my parents decided - to have a kid. Why should I take any credit for it?
Credit: Twitter/TheDeverakonda
4

of 4
On the big screen, he will be seen in Nag Ashwin's "Mahanati", releasing on Wednesday itself.
Credit: Twitter/TheDeverakonda