1

of 3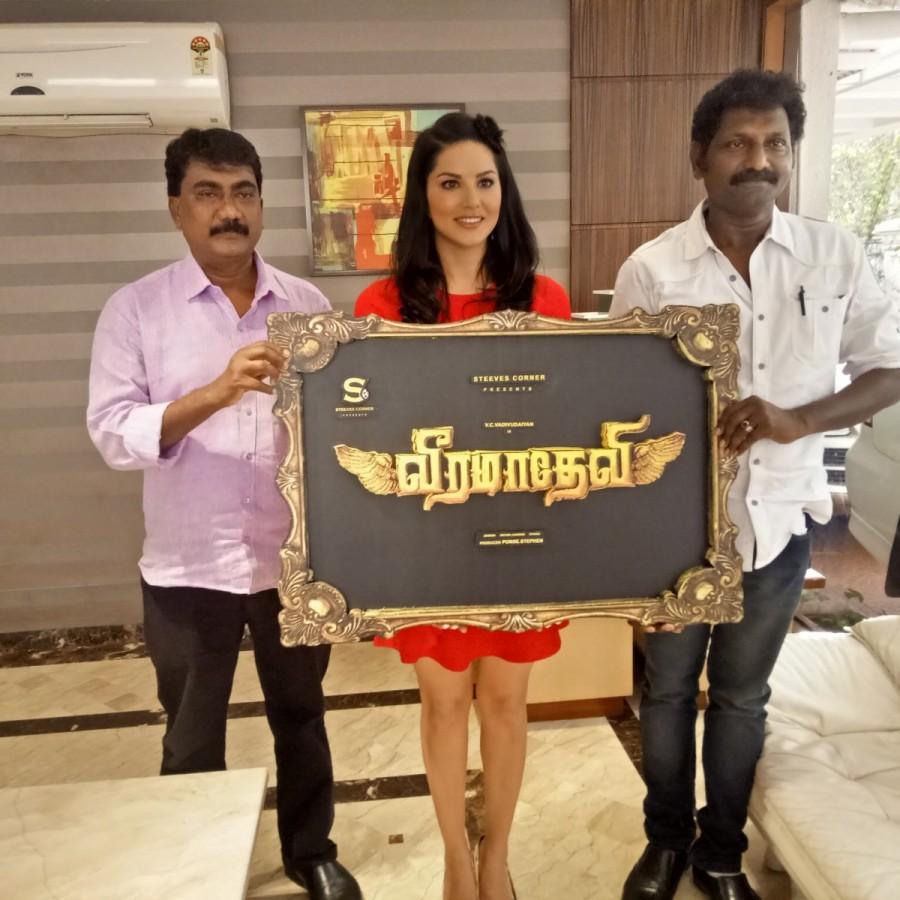 Bollywood actress Sunny Leone's Tamil debut in lead titled as Veeramadevi akka Veerama Devi.
2

of 3 Speaking about 'Veeramadevi', Sunny Leone said, "Vanakkam Tamizhargale, naan Veeramadeviyaga ungalai sandhikka pogiren. I'm excited to do the film in the ancient and classical language Tamil!".
3

of 3
Actress Sunny Leone unveils Veeramadevi title logo.