1

of 6
The Maharashtra government has decided to accord actress Sridevi full state honours at her funeral scheduled later on Wednesday afternoon, official sources said.
Credit: Varinder Chawla
2

of 6 The state honours for the actress, who was conferred Padma Shri in 2013, will include draping her body in the national tricolour, elaborate arrangements by the Mumbai Police, and a gun salute before the cremation.
Credit: Varinder Chawla
3

of 6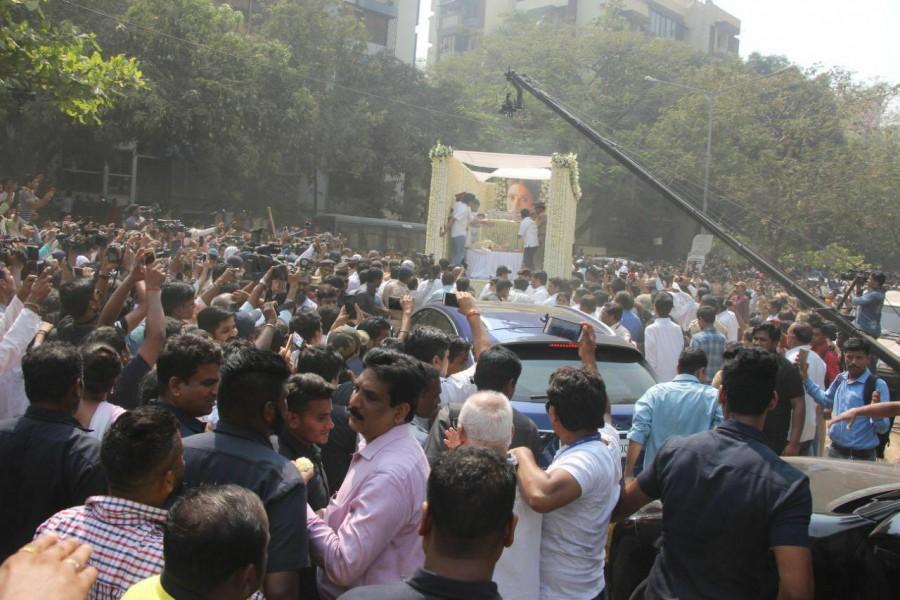 Meanwhile, several thousands of mourners, including celebrities, Bollywood personalities, politicians and business persons, grieved for the queen of the silver screen Sridevi here on Wednesday.
Credit: Varinder Chawla
4

of 6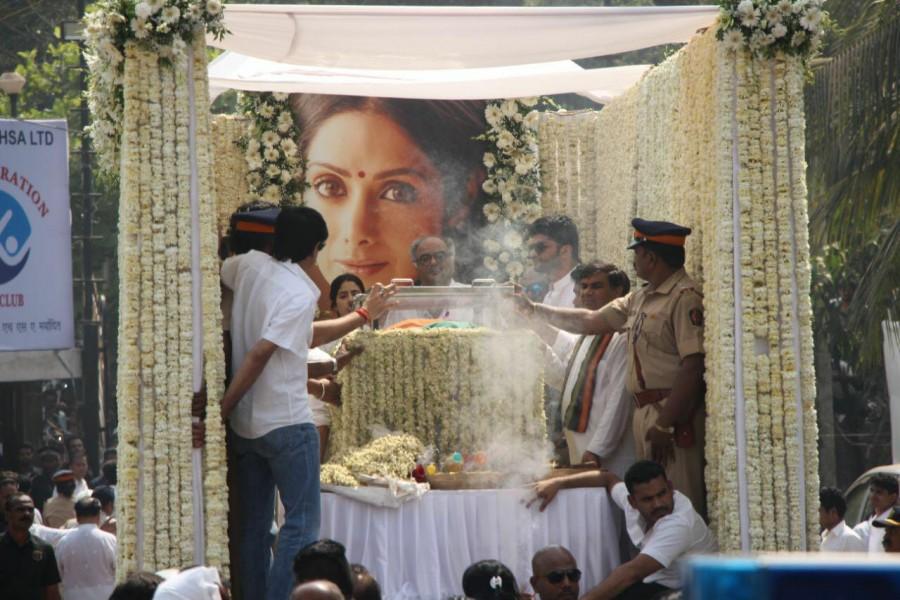 The final journey will commence around 2 p.m. to the Vile Parle Seva Samaj Crematorium and Hindu Cemetery at S.V. Road in Vile Parle west, where it will reach around 3.30 p.m.
Credit: Varinder Chawla
5

of 6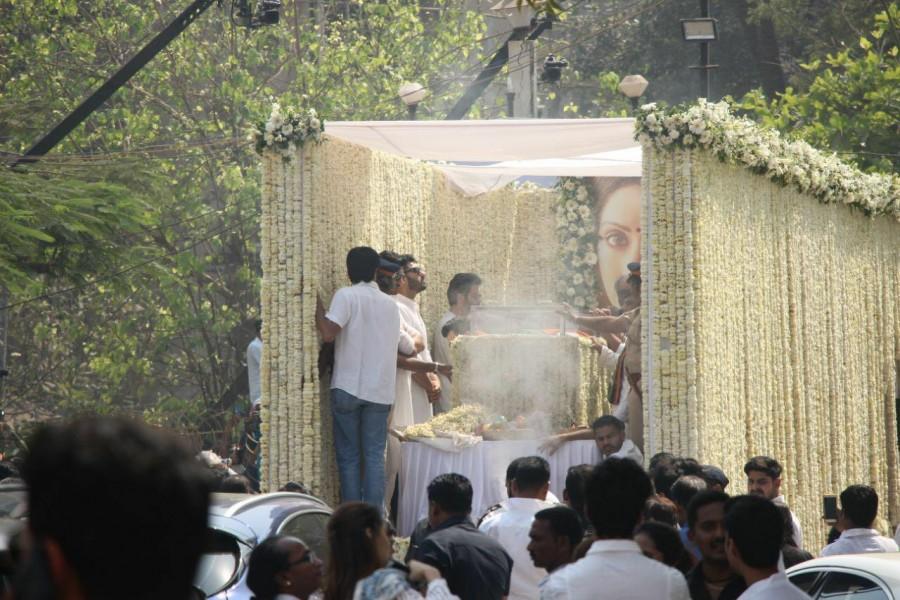 After the flower-bedecked body was brought to the Club premises, a steady stream of celebrities started alighting from their vehicles and were whisked inside to pay their last respects.
Credit: Varinder Chawla
6

of 6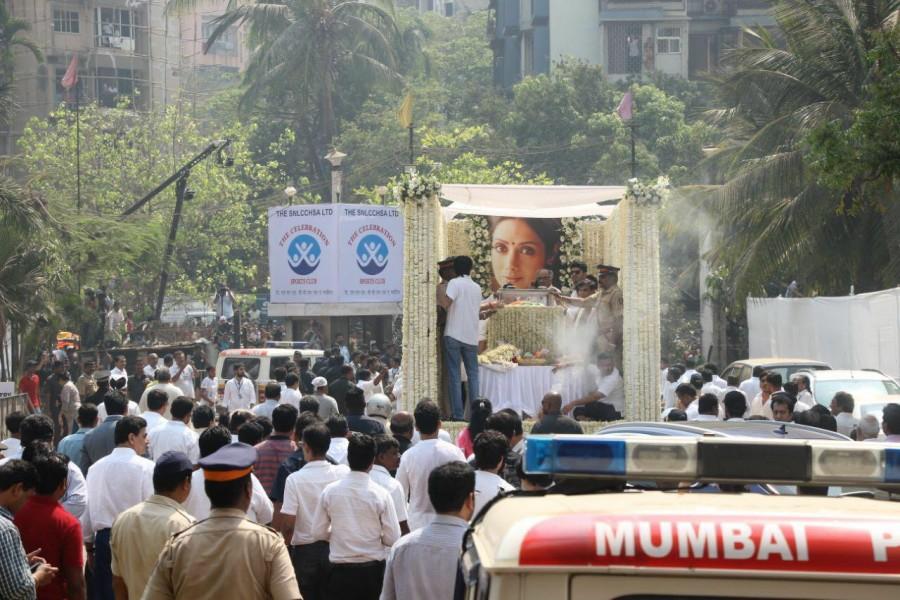 Sridevi's last journey: Truck decorated with white flowers to bid adieu to our beloved Chandni.
Credit: Varinder Chawla