1

of 3 Shraddha is known to be a very creative person, be it through her dancing, her singing or painting. She is someone who creatively channelizes her thoughts, and she is a very expressive person.
2

of 3 While on sets a place which is so picturesque, the actress channelized and made doodles of it. Shraddha has posted several images, where she has made many different kinds of doodles. .
3

of 3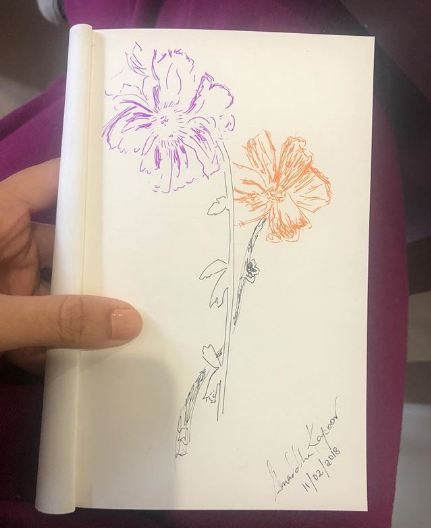 Shraddha took to her social media and wrote, " When not shooting. Tehri Tree in process #Shradoodle ???? @jinal.jj". The actress decided to go for 'Shradoodle'. It's a term coined by the actress for her doodling skills.