1

of 2 Sangram Singh launching fitness series at Gold's Gym Lokhandwala
Wellsash Seabuckthorn Juice presented #JeetengeHum a Fitness Motivational Series by International Wrestling Champion Sangram Singh and Fitness Partner Gold's Gym India. A picture, it is said, can speak a thousand words, but only a video can tell stories that can inspire and motivate so for all the fitness enthusiast, the event marked the announcement of the first video in the series of Eleven at Gold's Gym Lokhandwala.
2

of 2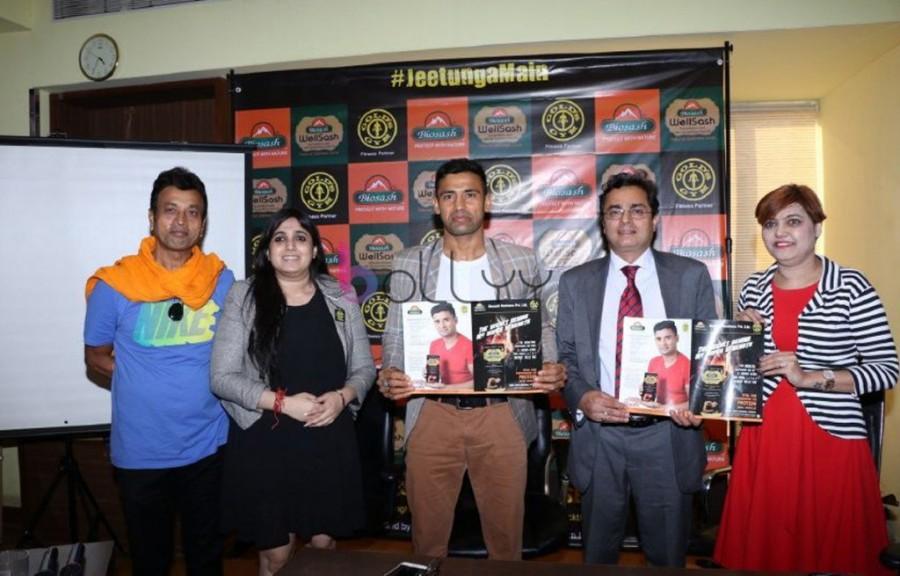 Sangram Singh launching fitness series at Gold's Gym Lokhandwala
Sangram Singh on #JeetengeHum with Gold's Gym: "the reason behind me launching the series at Gold's Gym India is because ever since my childhood, if I have heard of gym, the first name popped on my mind was Gold's Gym, this reputed brand never left my mind and and I still trust the brand as they have always taken a step towards providing a comprehensive approach to the health and well-being of its members and audience. He further added that Wellsash Seabuckthorn Juice is a natural and a very healthy way to stay fit".