1

of 5
Sachin Tendulkar, a global phenomenon, has been a name that inspires most of us. His journey, from him as a 10-year-old watching Kapil Dev lifting the beautiful world cup as he dreamt of it, to representing the nation in the sport, has been another point of conversation amongst all his fans that spreads across the globe! Sachin Tendulkar's much-awaited biographical film 'Sachin: A Billion Dreams' captures Tendulkar's cricket and personal life in substantial detail, as well as reveals aspects of his life which have never been heard of or seen before.
2

of 5
The trailer was unveiled today by the master blaster himself at a gala event held in the suburbs of Mumbai. Sachin who is known for his humble nature, amid much fanfare unveiled the trailer. The trailer received a thunderous response upon its showcasing, leaving everyone present overwhelmed and anticipating the release of the movie, leaving the auditorium with chants of Sachin's name.
3

of 5
This is the very first time the audiences will witness the life of the biggest cricket sensation ever, Sachin Tendulkar, who is otherwise known to be a private person. A biographical cricket film of this scale of the living cricket legend has never been attempted before.
4

of 5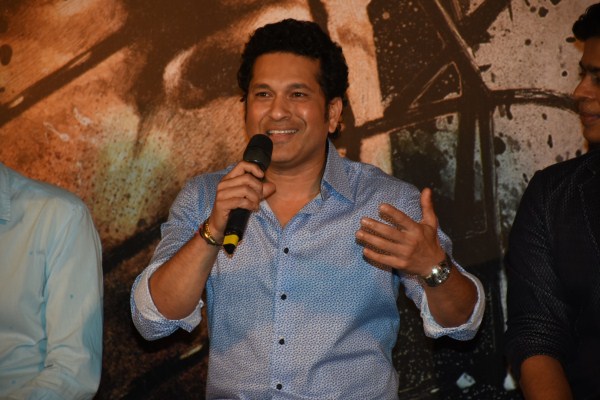 Luminaries present, Director James Erskine, Producer Mr. Ravi Bhagchandka and Mr. Shrikant Bhasi (CEO, Carnival Pictures) and Sachin Tendulkar himself, gave the audience a sneak peak into the movie. From the recently released poster and trailer, we can see that the movie encompasses a combination of the highpoints of his life in the beautiful collage.
5

of 5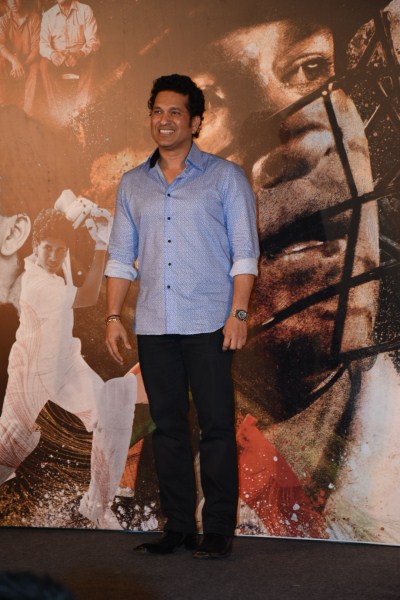 Produced by Ravi Bhagchandka and Shrikant Bhasi, helmed by James Erskine, 'Sachin A Billion Dreams' is all set to release on 26th May 2017.