1

of 5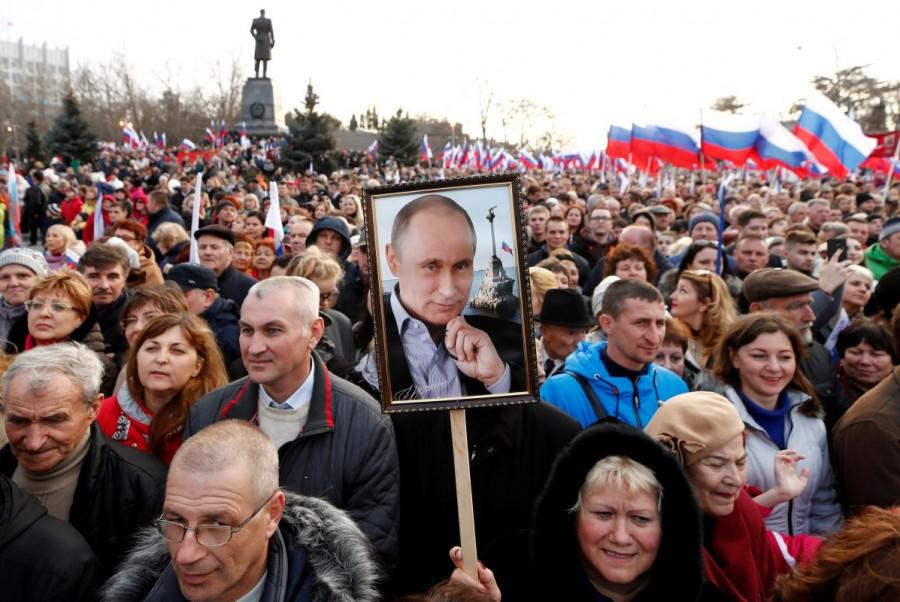 People attend a rally marking the fourth anniversary of Russia's annexation of Ukraine's Crimea region in the Black Sea port of Sevastopol, Crimea, March 14, 2018. As part of his campaign for re-election, President Vladimir Putin visited Crimea and addressed a crowd of cheering supporters with a speech that emphasised Russia's claim to the territory.
Credit: Reuters
2

of 5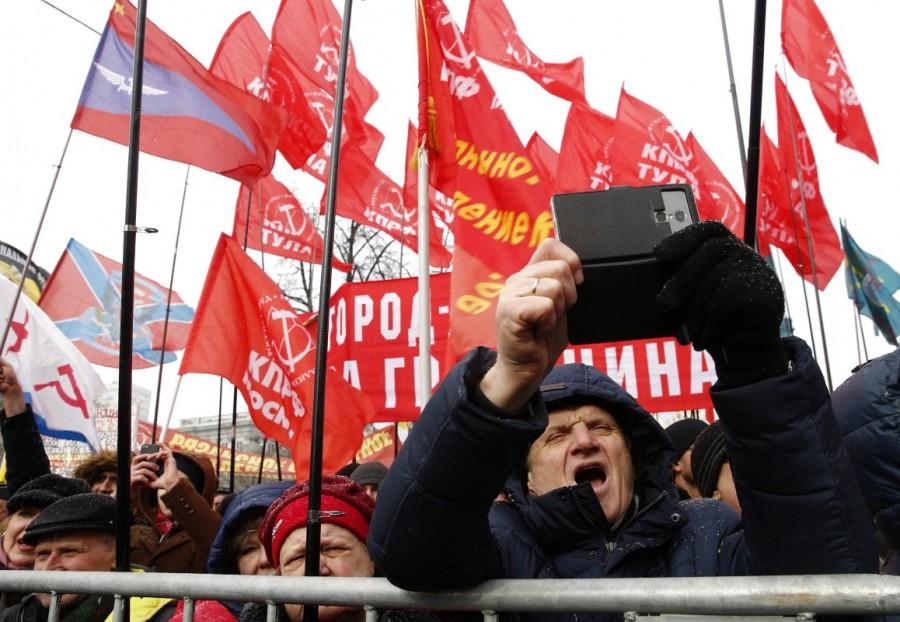 People take part in a rally in support of fair elections, held by leftist parties and movements, in Moscow, Russia.
Credit: Reuters
3

of 5
Russian President Vladimir Putin delivers a speech during a rally to support his bid in the upcoming presidential election at Luzhniki Stadium in Moscow.
Credit: Reuters
4

of 5
People gather in a square during a rally, held by supporters of Russian opposition leader Alexei Navalny for a boycott of the March 18 presidential election, in Moscow
Credit: Reuters
5

of 5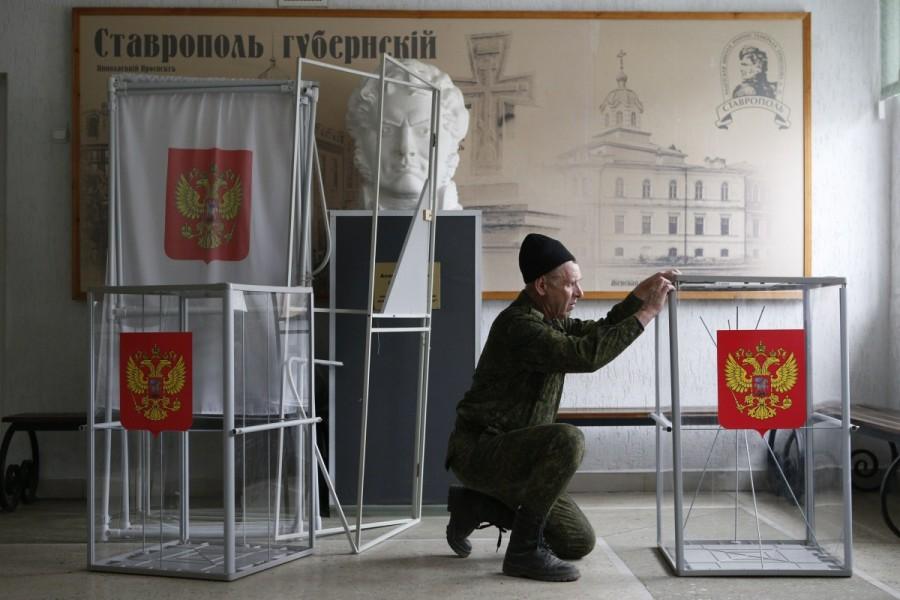 A worker assembles and places ballot boxes and voting booths at a polling station, located at a cadet school, ahead of the upcoming presidential election in the city of Stavropol, Russia March 16, 2018.
Credit: Reuters