1

of 5 Ranveer and Deepika
Bollywood's King of Quirk sure lives up to his funky tag, but what makes him the most adorable boyfriend is when he leaves extremely cute comments on girlfriend Deepika Padukone's various Instagram posts. Right from "fainting" at her sheer beauty or speaking highly of her in his interviews, Ranveer surely tops the list of being a hands on boyfriend.
2

of 5 Virat Kohli - Anushka Sharma
The Indian cricket captain and diva are adorable in the truest sense, with their constant posts of encouragement and love doing the rounds of social media. They've battled through the critics and come out strong, in every sense possible. Find two other people so in love, we will wait!
3

of 5
Anand Ahuja and Sonam Kapoor
The Everything Phenomenal couple became the talk of the town with their big fat Bollywood wedding that saw a 3 day star studded affair, with the who's who of Bollywood in attendance. After their beautiful wedding, the Ahujas have made sure they're still synonymous with their adorable posts and cute comments for on another on their social media. We love the love!
4

of 5
Rajkumar Rao and Patralekha
The Newton actor follows closely with his constant appreciation of Patralekha. Forever in awe of his lady love, Rajkummar makes no efforts to hide the fact that he is so proud of her and her achievements and makes sure everybody knows it, with the way he talks about her. ADORABLE!!!
5

of 5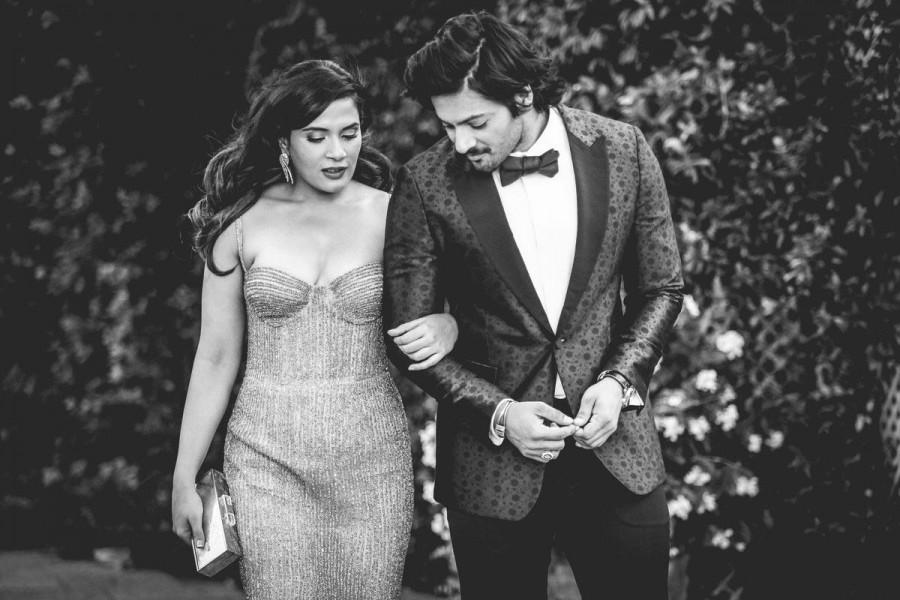 Ali Fazal and Richa Chadha
The very fact that he won the award for the most beautiful couple with girlfriend Richa Chadha is proof enough that Ali is a hands on boyfriend. Although the two didn't make their relationship official till last year, Ali has always been open about how he appreciates Richa for the strong woman that she is. Acknowledging a woman as an equal is probably the best trait a man can have and this speaks volumes of how Ali and Richa are together. And that is GORGEOUS!