1

of 3
Anil Kapoor snapped at airport
As Fanney Khan inches closer to its release, the team is leaving no stone unturned to promote the film. While Anil Kapoor made appearances on reality shows to promote the film, Rajkummar Rao and Pihu Sand join the actor for promotions at Salman Khan's TV show. Now, the team of Fanney Khan has headed to the capital, Delhi to promote the upcoming musical entertainer. Team Fanney Khan were recently snapped at the Airport as they were off for Fanney Khan Promotions to the capital. Pihu Sand shared an adorable Boomerang on Social media with Director Atul Manjrekar.
2

of 3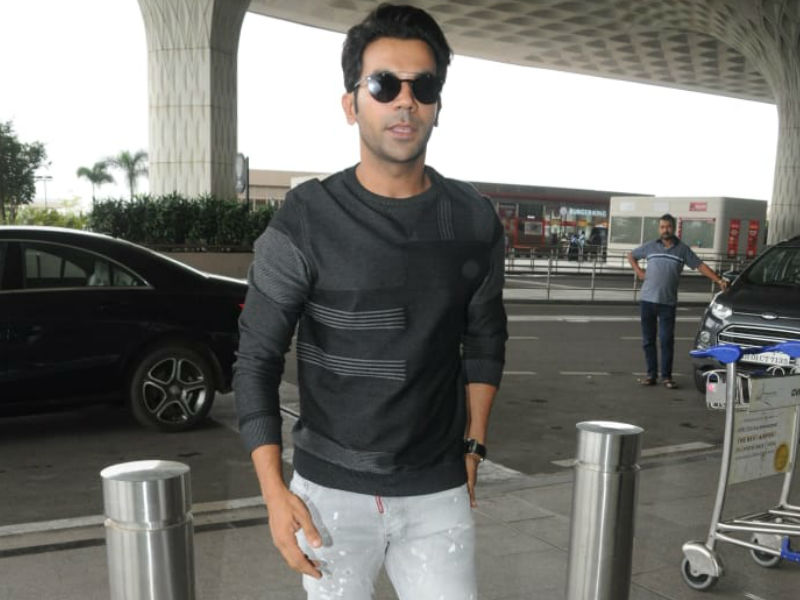 Rajkumar Rao snapped at airport
Rajkumar Rao and Anil Kapoor are coming together for the first time and have a huge fan base for their respective work in the industry.
3

of 3
Anil Kapoor spotted at airport
As the Shoot ended Anil had taken to Twitter to share his experience of working with Rajkumar Rao, The 60-year-old actor wrote, "We have had some crazy times shooting for #FanneyKhan & I'm so glad that we got to share all the madness together! Thank you @RajkummarRao! Can't wait for the next phase to begin!"