1

of 4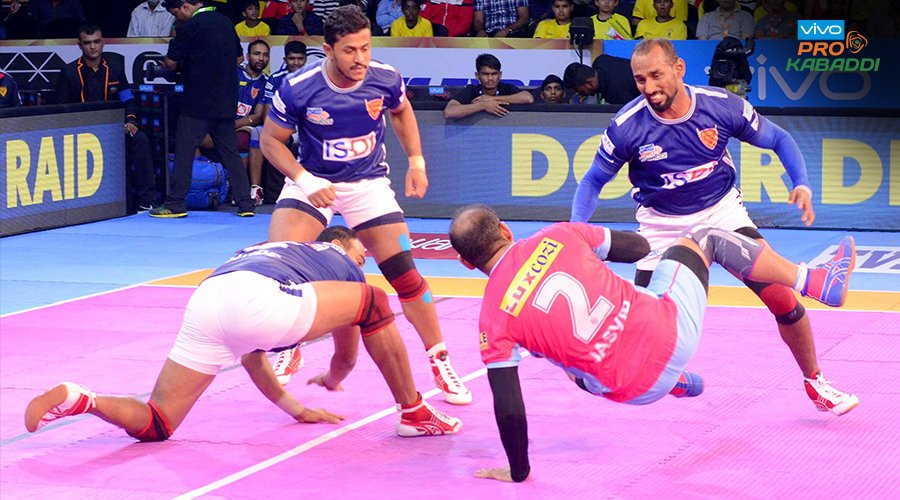 U Mumba kept their play-offs hopes alive beating Dabang Delhi 30-28 in the opening game of the Delhi leg of the Pro Kabaddi League (PKL) season 5 at the Thyagaraj Sports Complex here on Friday. Shrikant Jadhav scored 10 points whereas Kashiling Adake chipped in with seven points for U Mumba, who are now third in Zone A with 44 points from 16 matches. The hosts squandered their early nine-point lead in the first half and couldn't keep their composure in the last five minutes to languish at the bottom of the table in Zone A with 29 points from 13 matches.
Credit: Twitter/DabangDelhiKC
2

of 4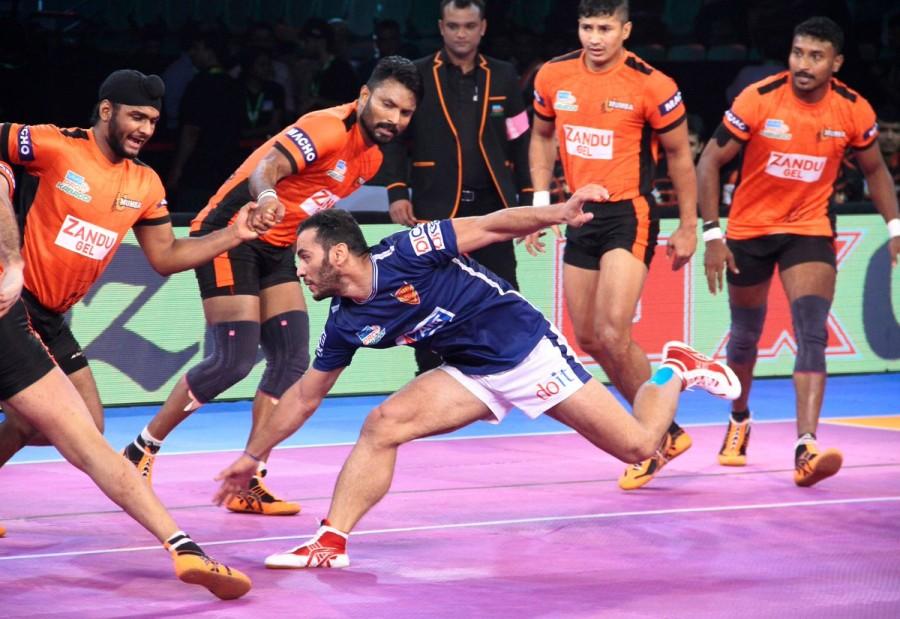 Delhi started brightly in the first half and at one point led by as many as nine points. But U Mumba came back strongly in the latter part of the first half to stage a brilliant recovery. Abolfazl made a two-point raid in the second minute to give Dabang Delhi a 2-1 lead. Shrikant scored a raid point in the fourth minute as U Mumba trailed 3-4. Delhi inflicted an all out in the eighth minute to lead 11-3. Rattled by the big lead, the visitors scored four points in two minutes to trail 7-12 in the 13th minute. Kashiling made a two-point raid in the 15th minute as U Mumba cut the deficit to 10-13. Rohit Balliyan got into the act for Delhi to score with a two-point raid and give them a 15-10 lead in the 16th minute.
Credit: Twitter/DabangDelhiKC
3

of 4
U Mumba inflicted an all out in the 18th minute to trail 14-15 before both the teams went into the break levelled at 16-16. The second half began with both teams refusing to give an inch. It was a low-scoring affair in the second half. In the first four minutes both teams scored three tackle and raid points each as it was 19-19 after 16 minutes. Shrikant was the raider for U Mumba who got points with critical raids. Both teams weren't willing to take any chances as it was 20-20 after 28 minutes.
Credit: Twitter/DabangDelhiKC
4

of 4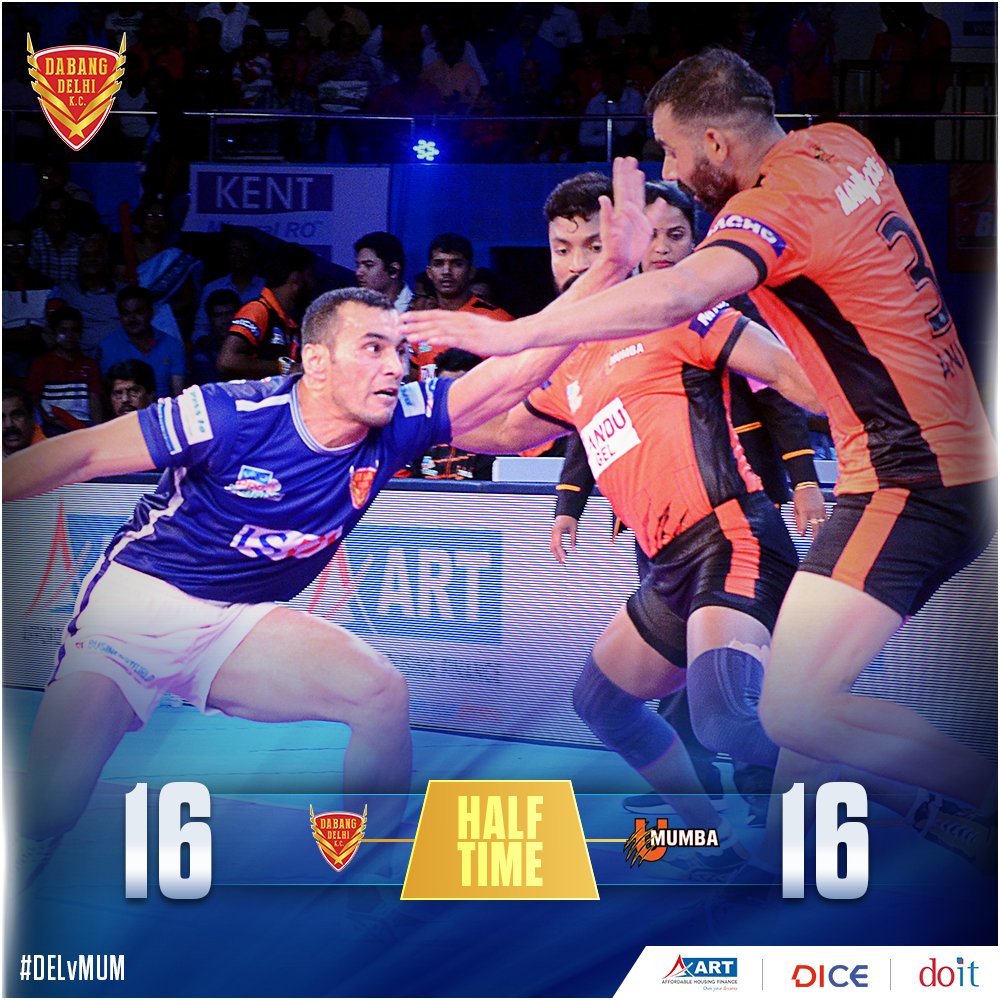 No all out was inflicted in the second half as it was a conservative affair with teams exchanging raid and tackle points one after the other. With less than five minutes to go the scores were levelled at 25-25. Shrikant scored a critical raid point in the last minute and Kashiling scored with a tackle point as U Mumba clinched the tie narrowly by 30-28 in the end.
Credit: Twitter/DabangDelhiKC