1

of 6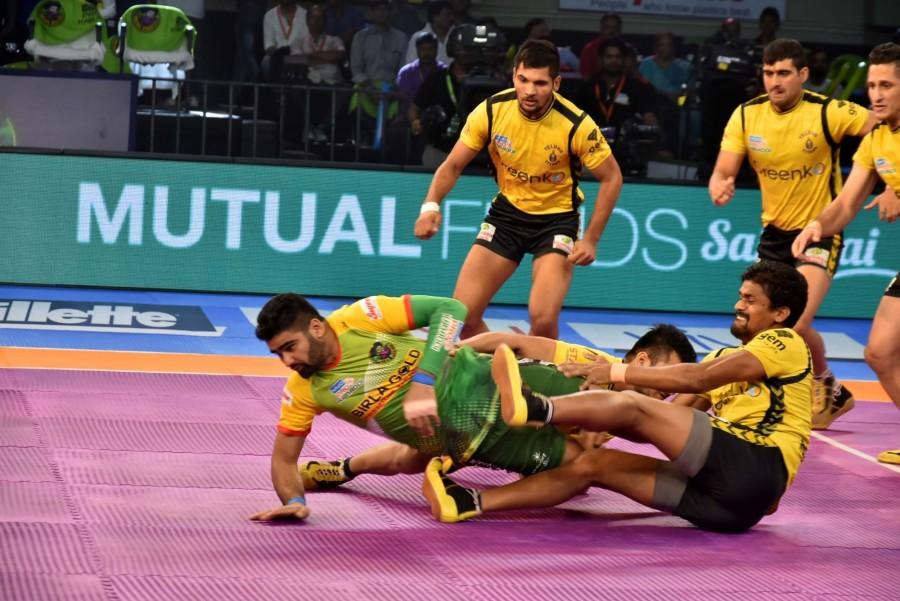 Pardeep Narwal continued his stellar form, scoring 14 points to lead the Patna Pirates to a comfortable 46-30 win over Telugu Titans in the opening match of the Ranchi leg of Pro Kabaddi League (PKL) season 5 here on Friday. Narwal was ably supported by Monu Goyat, who scored with 10 points.
2

of 6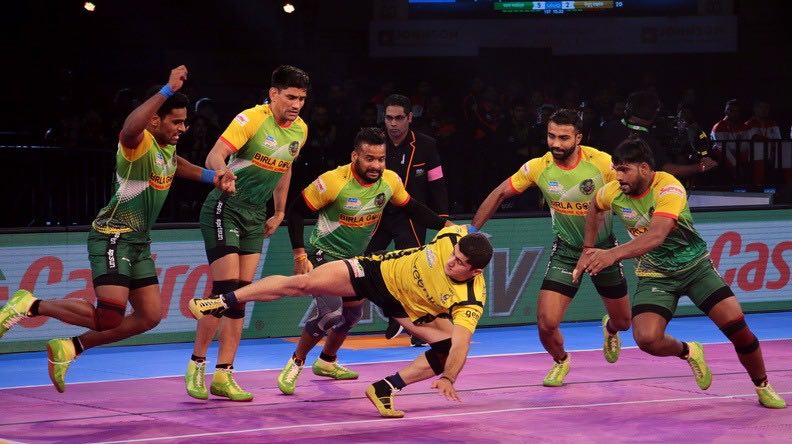 Patna are now second in Zone B with 41 points from 12 matches while Telugu Titans are fourth in Zone B with 30 points from 16 games. This was the Titans' 11th defeat of the season as their dismal run in the tournament continued. Patna skipper Narwal started with a super raid to take a 3-0 lead in the first minute while his opposite number Rahul Chaudhari scored with his first raid as the Titans trailed 2-4 after two minutes.
3

of 6
Patna Pirates wasted little time to inflict an all out as they led 10-2 after four minutes. Nilesh Salunke and Rahul then got raid points for the Titans as they trailed 7-11 in the seventh minute. The Titans came back strongly as they inflicted an all out in the 11th minute to lead 12-11.
4

of 6
Both teams exchanged raid and tackle points in the next few minutes as it was 14-14 in the 13 th minute. Narwal made a successful raid in the 17th minute as Patna inflicted another all out to lead 21-16. Patna recovered from Titans' onslaught as they led 23-16 at the end of the first half. In the first five minutes of the second half both teams scored two points each as Patna led 25-18. Monu scored two raid points in quick succession to give Patna a 27-18 lead.
5

of 6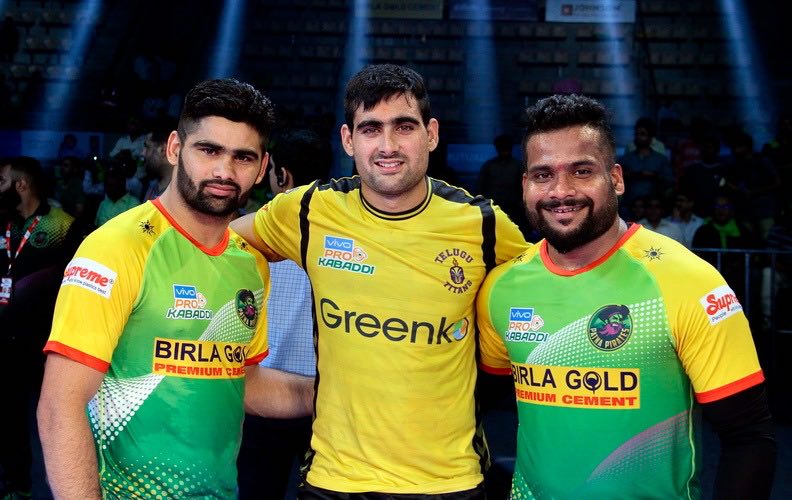 Patna lead 29-20 with 10 minutes left on the clock and looked on course to a comfortable win before Narwal attained his ninth super 10 of the season helping his side inflict an all out to lead 33-20 in the 31st minute. Rahul scored a raid point in the 35th minute as Telugu Titans trailed 25-36 but Narwal foiled all hopes of Titans' comeback with a two-point raid in the next minute.
6

of 6
Monu scored with a two-point raid in the 37th minute as Patna Pirates went on to inflict another all out in the 39th minute to stretch their lead to 44-27. In the dying minutes of the match, a tackle point was all the Titans could manage before succumbing to a 30-46 defeat.