1

of 6 Actor-politician Pawan Kalyan on Monday launched his 'praja yatra' after worshipping at a temple at Kondagattu in Telangana's Jagtiyal district. Pawan offered prayers at Anjaneyaswamy temple. He also donated Rs 11 lakh to the temple.
2

of 6 The Jana Sena party chief, who along with a large number of supporters and fans reached the town from Hyderabad, later left for Karimnagar to address party workers.
3

of 6
On his first political campaign after announcing last year that Jana Sena will contest elections in both Andhra Pradesh and Telangana, he is expected to announce his 'yatra' schedule and the next course of action.
4

of 6
Earlier, the actor left Hyderabad after his Anna Lezhneva performed some religious rituals. The motorcade of 50 vehicles reached Kondagattu in the afternoon.
5

of 6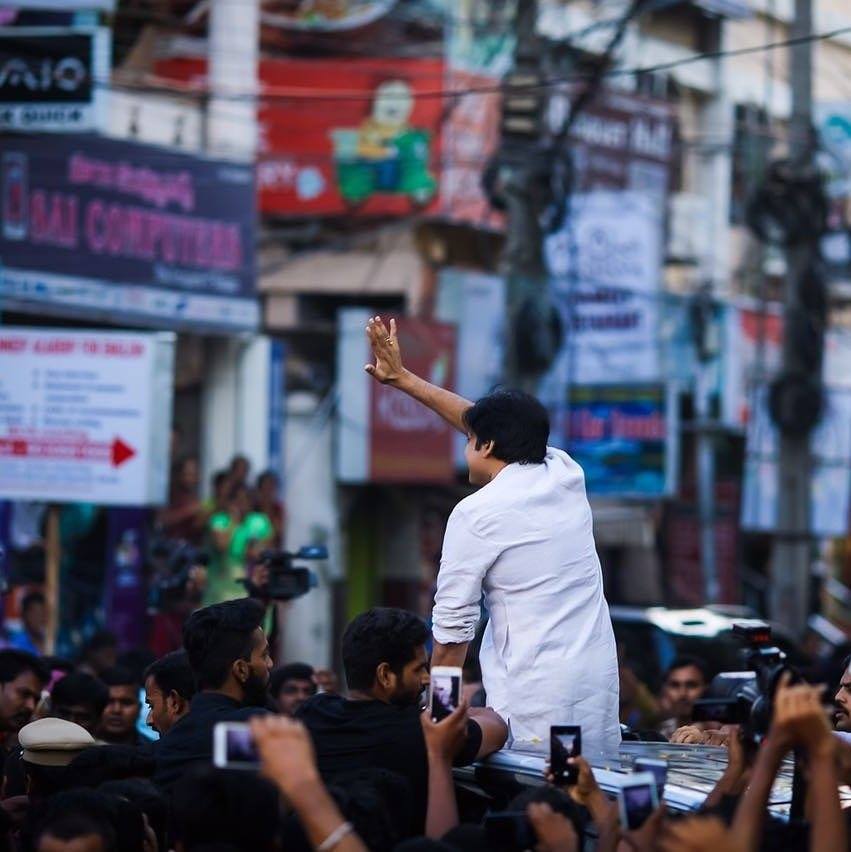 Before the start of 'yatra', Pawan formally launched social media handle of Veera Mahila, the women's wing of the party. He said it would focus on women security and empowerment.
6

of 6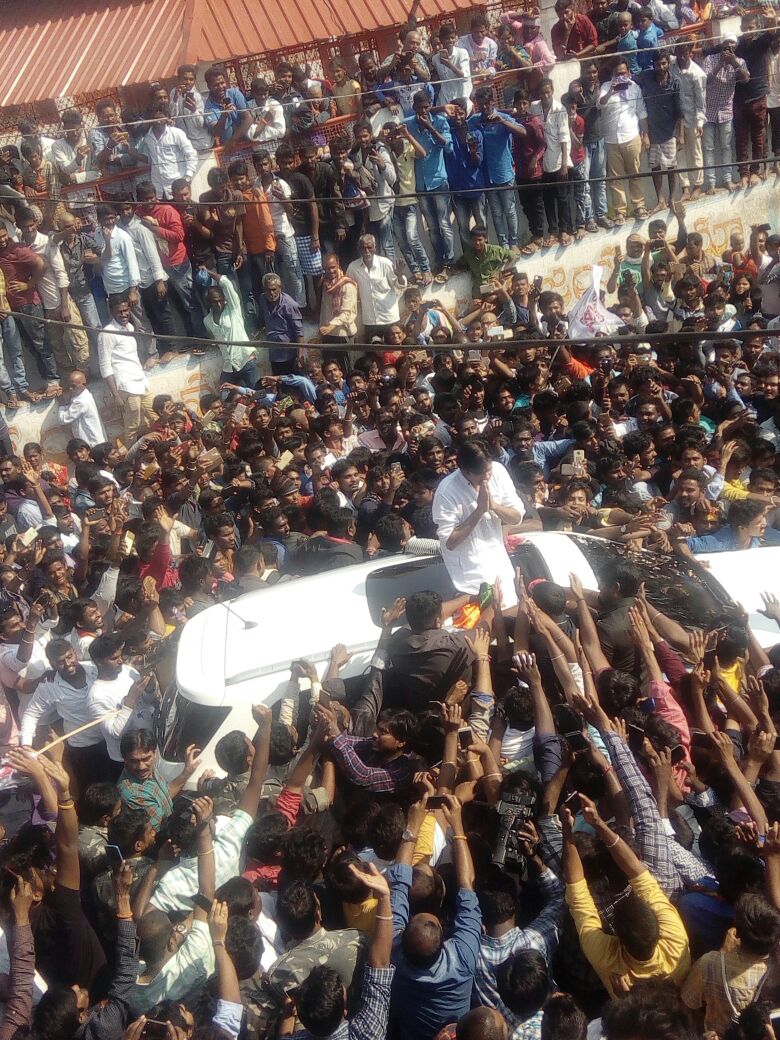 Kalyan, who had campaigned for the TDP-BJP alliance in the 2014 election but distanced himself from both the parties last year, has already announced that the Jana Sena will contest the coming election in Andhra Pradesh and Telangana, where the TDP-BJP and the TRS are in power respectively.